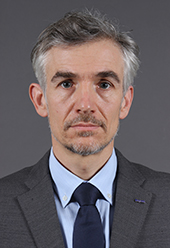 Profile
Bachelor's degree in Art History from Toulouse University, Master's degree in Art History from the University of Paris (Sorbonne University)
Former Japan-France Joint Project Coordinator, Department of Multimedia, The Louvre Museum, Paris. Former head of the Japan Expo festival programming department, France
Achievements in the event industry on the organizer, exhibitor, and venue management sides. Has been involved in numerous cultural projects and museum related international projects. Familiar with a wide range of fields, including French culture and Japanese traditional and pop culture.
Responsible Subject
Project Management
ICT Practical Communication
Field of Specialization
Art History
Project Management