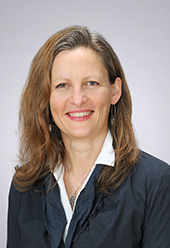 Profile
The University of Sydney, Australia, BA
Department of Advanced Social and International Studies, Division of Social and International Relations, The University of Tokyo, Master
Australian National University, College of Asia and the Pacific, (History), PhD.
Currently, she is a contemporary artist, exhibiting her aesthetically striking works in exhibitions around the world, and working as a farmer in Nantan City, Kyoto Prefecture.
Responsible Subject
ICT Practical Communication
Field of Specialization
Modern history, international and cross-cultural exchange, modern art
Business Performance
Her works, which are based on her own method of careful research on environmental and social issues, are transformed into something beautiful and uncanny, and cover a wide range of fields such as installation, video, and performance.Venice Biennale (representing Australia, 2009), Singapore Biennale (2013), Ibaraki Prefecture North Art Festival (2016), Honolulu Biennale (2017), solo exhibition at the National Gallery of Australia (2015-2016), solo exhibition at the Kadokawa Musashino Museum (2020-2021). (2020-2021).In recent years, she has also been engaged in pesticide-free farming in a farming village in Kyoto.