The KCGI degree awarding ceremony and the KCG graduation ceremony in the first half of 2012 were held at the Kyoto University Graduate School Kyoto Satellite Hall on Tuesday, September 18th.Friends who studied together at the KCG Group, with the heart that they wanted to contribute to society by making the best use of the knowledge they learned, began to stand.
KCGI President Hidetoshi Ibaraki gives a graduate a degree of "Master of Information Technology (Professional)", and KCG graduates receive a diploma from each of the principals at Shohoku and Kyoto Station Schools.After this, awards and memorabilia were given to KCGI's Lee Sung, Hanharu, who was selected for the Excellence Award, and Keisuke Maruchi, who was selected for the Best Project Award.
At the ceremony, KCGI / KCG Chairman Hiroshi Hasegawa, who touched various issues in the East Asian region, said, "This is when we need the ability to actively communicate with others.I would like you to cherish the experience of studying with friends of different nationalities at the University.If the friendship we have cultivated at the university will be the cornerstone for peace, there will be no joy. "
President Toshihide Ibaraki touched on the achievements of computer ancestor Alan Turing, who celebrated his 100th birthday this year. "Your role is to think about how to lead the future ICT society.I would like you to actively challenge the infinite possibilities, "expressing the expectation of graduates ahead.
Next, on behalf of graduates and graduates, Mr. Wang Yi, a web business technology major at the Graduate School of Applied Information Technology, KCGI said, "It was a good memory to learn and grow with various classmates here in Kyoto.After graduation, I would like to contribute to the future development of my old school, "he said with a strong graduation.Finally, all attendees sang "Firefly Light".
Congratulations to all graduates and graduates.I wish you all the best.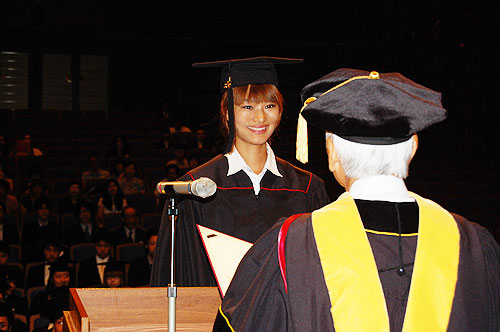 KCGI graduates receiving a certificate from President Ibaraki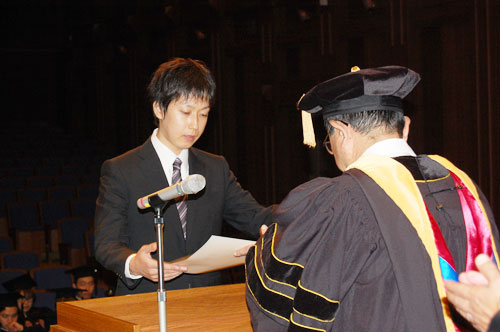 Yoichi Terashita KCG graduates receiving a diploma from KCG Kyoto Station principal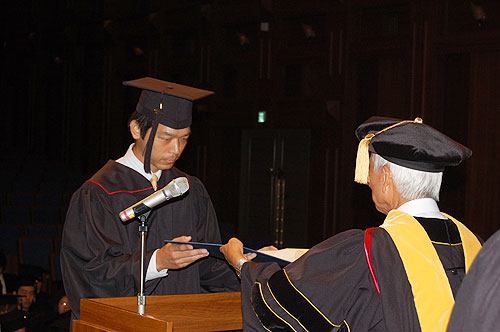 Mr. Keisuke Maruchi receiving the Excellent Project Award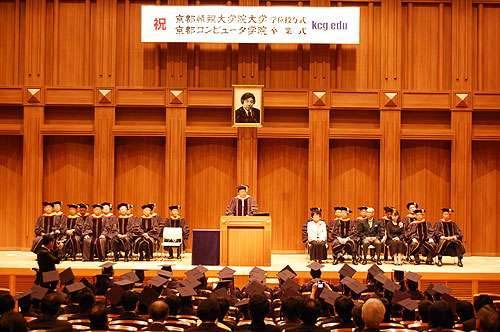 President Hasegawa, who advocates the importance of friendship across countries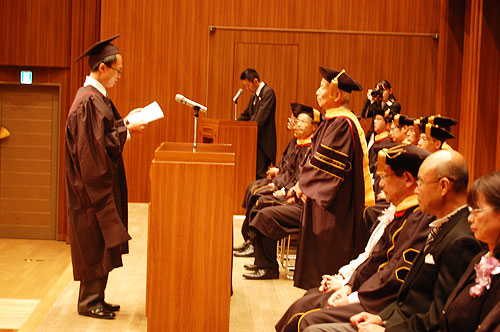 Mr. Wang Yi Ki (left) stating "Graduation Letter"