Many of the students who have completed the Kyoto College of Graduate Studies for Informatics (KCGI) are active as core players who are in charge of both IT and management by finding employment in major IT-related companies, and there are also several students who start their own business, including while they are still in school.They have found business opportunities, have great ambitions, and have dared to take on challenges. They continue to move forward. Entrepreneurs, former students of KCGI, spoke with us.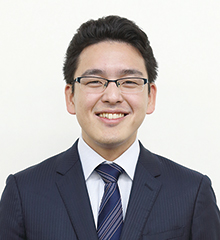 After graduating from university, while working for Mega Bank, he decided to "find something that he could call a skill" and put an end to my four years as a bank clerk and went to KCGI.Based on his experience in charge of corporate sales such as financing, he is eager to realize entrepreneurship involving IT, and greedily pursues and absorbs knowledge of various genres.In addition, we steadily accumulated knowledge about practical management through repeated exchanges with professors who have abundant practical experience who are enrolled in many KCGI, and asked for opportunities to start business.While still in school, he started a recruiting company with six of his fellow Kyoto University MBA students, and was also invited to work as a management strategist for a company researching microalgae, and began to make use of what he had learned at KCGI.The two years at KCGI, which he says were "so much fun," shed a strong light on Mr. Kawamura's future prospects.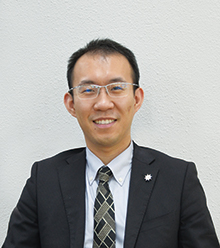 It has been six years since he established the forwarding business company, which offeres the mailing address in Japan to their primary Chinese customers when they shop from mail order sites in Japan. The company collects the goods once, then ship them to China after proper re-packing.As a result of targeting high motivation and purchase power of the Chinese market, sales continued to rise and exceeded 2 billion yen in the fiscal year ended August 2018.The amount of money used for international mail was ranked the top in the Kinki region and the top two in Japan, and a letter of appreciation was presented from Japan Post Co., Ltd.In addition to the 2,500-square-meter distribution center in the Osaka Higashi Post Office, there are two other huge distribution centers in Osaka City and two newly acquired locations in Kanda Jimbocho, Tokyo, and Kobe City, which are always overflowing with products."We want to increase our credibility as a forwarder," he said, and installed two X-ray inspection machines to check our products before shipping.The cross-border mail order (EC), their new scope of business has been getting on track. The business scale is expanding, such as establishment of "Meito Solution Co., Ltd. (Japan)" to support foreign residents in Japan start business in Japan, and affiliated company, customer, system development in cooperation with influential logistics traders and administration in China.There are many KCGI graduates who are employees.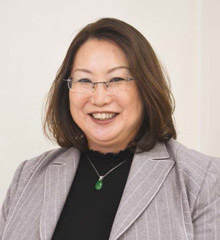 Shikama-san
Director, I-SEE LLC
Completed in March 2007
Graduated from Otemon Gakuin University, Literature Department
She established a company whose main business is handling environmental products while attending KCGI.Initially started at an incubator facility in Hirakata City, Osaka PrefectureHe has been working as a consultant for LED installation in corporate offices and factories.She also started a business to support overseas business expansion for client companies, and will travel around the world.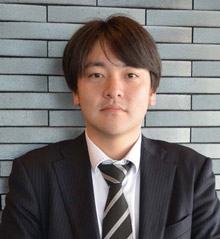 Takada-san
Albus Co., Ltd. Director, IT Collaboration Promotion Department
Part-time lecturer at Osaka Gakuin University
Graduated in March 2010
Graduated from Kyoto Bunkyo University Humanity Department
He started a company creating websites when he was a student, and after that, joined his extended family's business which developed basic systems such as web systems. He integrated the common areas of business with his own company, and led a department to promote IT collaboration after working in sales and management.The company has expanded its work in the fields of nursing care and agriculture.
In 2015, KCGI became IPA's "IT Entrepreneurship Curriculum Cooperation Organization"
KCGI is a member of the "Cooperative Educational Institution for Trial / Evaluation" for the "IT Modeling Curriculum for IT Entrepreneurship Education for Human Resource Development of IT Entrepreneurs at Universities, and equivalent institutions" of the Information-technology Promotion Agency IT Human Resources Development Center. KCGI was selected in 2015 as the member because it has produced numerous IT entrepreneurs through lectures and practical training by IT company managers themselves.
On commission from the Ministry of Economy, Trade and Industry, IPA is implementing the "Human Resource Development for IT Entrepreneurs at Universities" in cooperation with Mizuho Information & Research Institute Corporation, one of the model projects for human resource development and securing to promote innovation through IT ventures, etc.