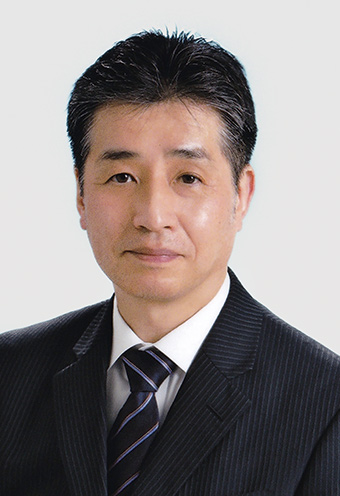 Profile
Bachelor's Degree in Engineering from The University of Tokyo, Master's Degree in Engineering (with major in mathematical engineering and information physics) , the Graduate School of Engineering of The University of Tokyo
Former Executive IT Specialist, Data and AI Division,
Cloud Headquarters, IBM Japan
Responsible Subject
Mathematics for Artificial Intelligence
Field of Specialization
Machine Learning
Deep Learning
Mathematical Processing Systems
IT System Development
Database
Business Performance
Awards
Outside the Company
Outside lecturer
Special Lecture in Information Engineering, Department of Information and Communications Engineering, Shibaura Institute of Technology, 2012-2014
Visiting Professor, Graduate School of Kanazawa Institute of Technology (in charge of "Advanced AI Technology") 2018-2019
Paper
"Data Analysis and Optimization Using an Integrated Environment in the Cloud: Watson Studio", OR Society, April 2020.
"The Use of LETSMath in High School Mathematics: Especially under the New Courses of Study", July 1990, Japan Society for Science Education.
"A Prototype of Mathematics Learning Environment and Support System", The 37th Information Processing Society of Japan, September 1988.
"An Attempt to Control Arousal Level in Surveillance Work," The 13th Annual Meeting of the Japanese Society for Biofeedback Research, June 1986.
Books
"Creating Profitable AI with Python", Nikkei BP, August 6, 2020.
"An Introduction to !Python Natural Language Processing for Use in the Workplace," Shoei-sha, Jan. 20, 2020.
"The Fastest Way to Understand the Mathematics of Deep Learning", Nikkei BP, April 11, 2019.
"Getting Started with Machine Learning and Deep Learning with Watson Studio," Rick Telecom, November 26, 2018.
Author of many magazine articles for "Nikkei Linux", "Nikkei Raspy Magazine", etc.
Blog