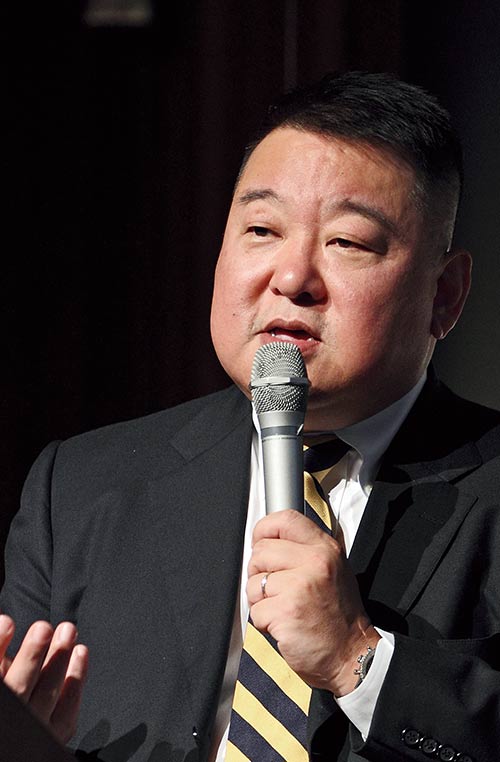 Representative Director, GAINAX Kyoto Corporation
Member of Science Fiction Writers Club of Japan,
Member of Space Writers Club
He is a founding member of GAINAX Corporation, which has produced many leading Japanese animations, including "Nadia of the Mysterious Sea" and "Gurren Lagann.
 "Japanese Animation and ICT" At KCGI, we are exploring the creation of new markets and business models through this combination in our "IT Manga/Animation" concentration.Professor Yasuhiro Takeda is in charge of "Special Topics in Anime, Planning, Production and Promotion" Professor Takeda was involved in the establishment of Gainax Corporation, famous for "Nadia of the Mysterious Sea" and "Gurren Lagann.As an animation producer, he produced many works including the game 'Neon Genesis Evangelion: Girlfriend of Steel', 'Aim for the top 2', 'Abenobashi Magical Shopping District' and 'Hanamaru Kindergarten'. In collaboration with his company, KCG Group created a commercial to commemorate the 50-year anniversary of our establishment
Explore the business of Japanese animation
Business is "how to get the money back"
-What are the keys to turn anime into a business?
My main job up until now has been as a producer of animation projects at Gainax. We make plans for anime, negotiate with the company we want to work with, decide the broadcast frame, and secure the budget concretely. It is important to consider how to collect the funds after the work is completed. Doing that is business.
-Please tell us how Professor Takeda got involved in animation.
My projects include 'After-School Pleaides' and 'Grenragan'. We are currently working on several new anime projects. It's just a coincidence that I'm in my current job. I studied something completely different when I was a student. However, when I was a student, I loved hosting events and independent production activities, then they eventually became my career. So I still feel like an amateur. Or, more precisely, I always try to keep the mindset of my amateur days: "Take the lead in doing something fun and funny."
-Please send a message to the students who are going to study anime.
Planning and producing anime works require a lot of energy. Moreover, it is an important responsibility to collect funds and produce the work. The work is viewed by people, evaluated, collects the money back, then finally, make a profit. "Planning" requires contemplation of all these phases to be final. If you say you are satisfied as long as you can create the work, it's just self-satisfaction. The work is complete only after receiving evaluation. The evaluation is directed not only to the final products, but also to your actions, statements, and all that is announced to the world. So, please learn with the spirit to stand up to this evaluation.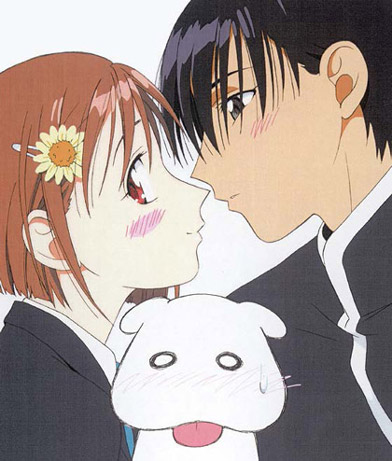 The situation of boyfriend and girlfriend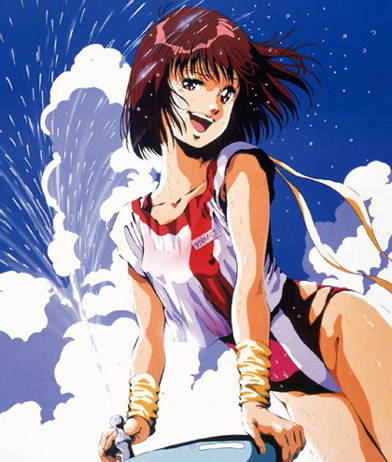 Aim for the top!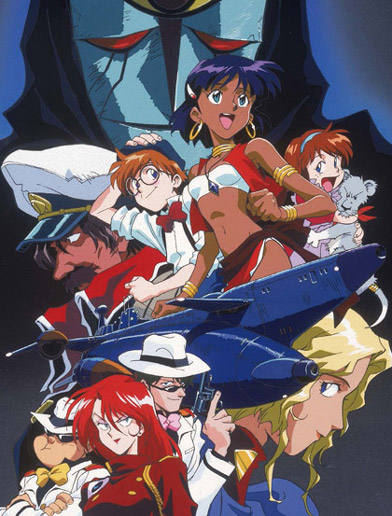 Nadia of the Wonderland Sea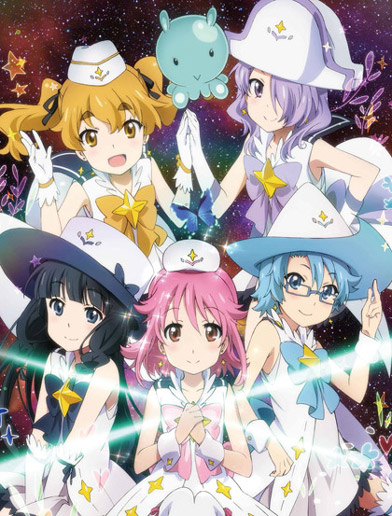 After-School Pleaides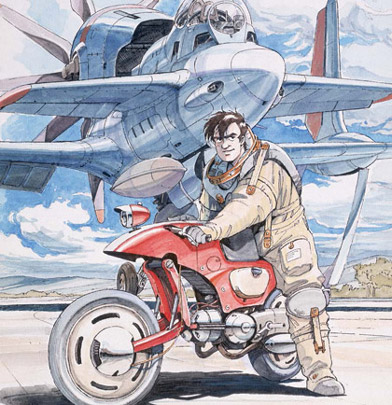 Royal Space Force: The Wings of Honnêamise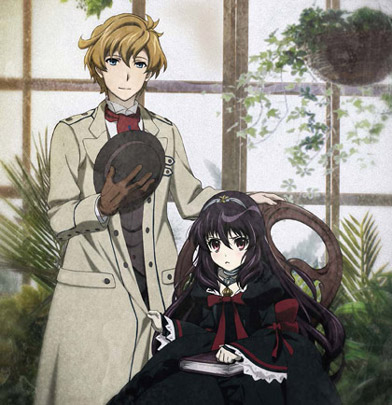 Bookshelf of Dantalian