A laboratory to create the future
Co-founded "Future Environment Laboratory" with Nippon Unisys, Ltd.
On February 15, 2017, KCG Group and the Research Institute of Nihon Unisys Corporation (Head Office: Koto-ku, Tokyo) concluded an industry-academia collaboration agreement to build a cooperative relationship between academia and research. Based on this, we established the "Future Environment Laboratory" on campus in order for our students and researchers at the Nihon Unisys Institute of Technology to interact with each other and to carry out collaborative work in various academic and research fields.
"The Future Environment Lab will be a place for industry-university cooperation where front-line researchers from Nihon Unisys Corporation and KCG Group faculty members will work together with students who have fresh ideas to promote joint projects.In addition, the Lab plans and implements special courses.
We hope that this collaboration will create seeds of ideas and solutions that lead to innovation, and lead to innovative use of IT. From these activities, we will promote human resources who can continue to challenge various fields, will become a driving force for the future of the IT society, and lead to the revitalization of the regions around us.
---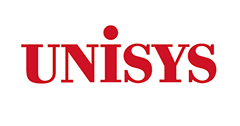 The Nihon Unisys Group pioneered today's information society with Japan's first commercial computer, and for more than 60 years since then, as a group of highly skilled engineers, we have been solving customer problems and building systems that support society and industry.With this experience and track record as our backbone, we aim to be a corporate group that can create innovative services and contribute to the creation of a sustainable and vibrant society of the future, and to continue to earn the trust and expectations of our customers.(Company Profile: Nihon Unisys Co., Ltd.)
What is the Future Environment Laboratory?
The Future Environment Laboratory has adopted the concept of "Prototyping by envisioning what will be in use in five to 10 years" and is working on the creation of artworks, games, applications, robots, business applications, etc., by making use of each member's field of expertise. Human resources in the future will be required to have higher creativity. At the Future Environment Lab, we believe that knowing what technologies exist in the world will give you ideas, and that the ability to give shape to your ideas can be improved through training.
In order to get an opportunity to know the technology of the world, we invite researchers from Nihon Unisys to hold a technology exchange meeting every year from the inauguration to experience the latest research results and their future. We have held an event "Hackathon" that takes one to several days from the output of the above to the implementation and announcement.Students and teachers, who are full of challenging spirit and curiosity, participate in each session, and heated exchanges of opinions and implementation work are developed.
Here you can meet different people, ideas, viewpoints and technologies. What you need to come here is a mind to create something. It's a bit strange, but it's definitely an exciting place for students. Please feel free to visit.
In An Open Atmosphere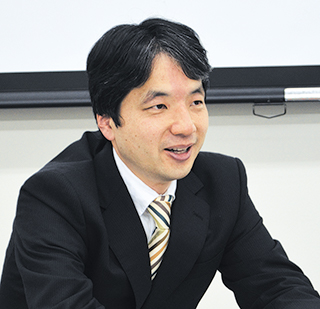 The Future Environment Lab is a young organization that was established four years ago.In the first year, we focused on study meetings and hackathons on campus, held technology exchange meetings with researchers from Nihon Unisys, and held workshops on human-centered design. Since the second year, we have also focused on external activities, such as holding open data hackathons in collaboration with the government, companies, and the engineering community, inviting and hosting study groups on IoT and deep learning (image recognition, machine translation), and conducting joint research with other universities and companies.We will continue to provide opportunities to experience a variety of the latest technologies.
The Future Environment Laboratory is characterized by the participation of students, researchers, faculty members, and people from various organizations outside the university, providing fields that generate various ideas and prototypes. It is an open environment that maximizes the potential of students without being bound by the boundaries of classes or schools.We look forward to your participation.
Past Activities
2017
June
Technology exchange meeting
December
School Hackathon
2018
January
Human centric design workshop
June
School Hackathon "Kyoto Open Data Hackathon"
July
Technology exchange meeting
November
Past Environment Lab
November
Google Colab Study group
2019
April
Held seminar every other week with students
June
Technology exchange meeting
November
Championship of coding
December
Software testing study group
2020
April
Online seminars(involves current students and alumni)
November
Technology exchange meeting