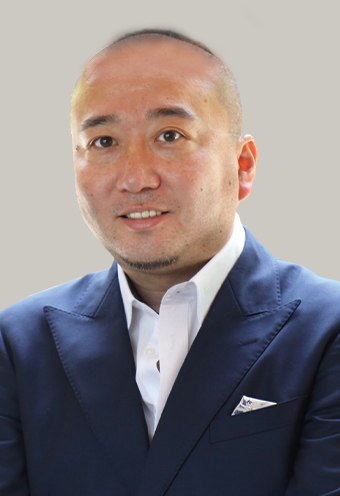 Profile
Bachelor of Arts, University of California, Berkeley, Master of Education, Harvard University, Master of Philosophy, University of Cambridge
President and Representative Director, Human Media Co., Ltd.
Responsible Subject
IT Business Negotiation
Entrepreneurship and Business Model
Business Performance
Books
"From Japan via Harvard: Destination unknown", Alc Publishing, 1999
"e-Learning " Asahi Shimbun, 2002
"Go to Harvard instead of Tokyo University!?", Alc, 2005
"Preparations for studying at Harvard from the age of 5", Alc, 2005
"Do 10 jobs at once!"! Recommendation for Multitask Working, Asuka Publishing, 2008
Academic Paper
"Learning from the Technology Integration Report of the Harvard Graduate School of Education", Journal of Lectures at the 15 Meeting of the Japan Society of Educational Engineers, pp. 745 – 746, 1999
"The Mobile-based Learning (MBL) in Japan", IEEE Computer Society Press (C5 2003), pp. 128 – 129, 2003
"A Conceptual Framework for Learning Experience Design" by Nakakoji, Kumiyo, Yamada, Kazuaki, Yamamoto, Yasuhiro, and Morita, Masayasu, IEEE Computer Society Press (C5 2003), pp. 76 – 88, 2003
"NPO Management Education and E-Learning" by Yoichi Tsutsui, Shingo Ashizawa, Keiko Okawa, Masayasu Morita, Summary of the 5th Annual Meeting of the Japan NPO Association, pp. 107 – 111, 2003
Masayasu Morita, Kazuaki Yamada, "Design and Evaluation of Learning Interface Using Mobile Phones", Information Processing Society of Japan Research Report, pp. 7 – 14, 2003
MORITA Masayasu, HIROSE Makoto, "Analyzing the Effects of Learning Error in e-learning via Mobile Phones", NAIS Journal Vol. 2, 2007.
Writing
"US IT Education Policy", Global EduNET 2001/3, 2001
"Virtual High School in America", Global EduNET 2001/4, 2001
"Catastrophes of introducing WBT in schools in the United States", Global EduNET 2001/5, 2001
"Seeking the Optimal Speed for Education", Global EduNET 2001/6, 2001
"Digital Game-based Learning for the Game Generation", Global EduNET 2001/7, 2001
"New tailwind for e-learning: U.S. Copyright Easing Bill passed", Global EduNET 2001/8, 2001
"Advantages and Disadvantages of Online Education" Internet Study Abroad Dictionary, 2001
"Challenges of MBT [Mobile Based Training]", Global EduNET 2001/9, 2001
"Does technology degenerate learning?" , Global EduNET 2001/10, 2001
"What does the future holds for online education?" , Global EduNET 2001/11, 2001.
"New form of university management using virtual universities", Global EduNET 2001/12, 2001
"New excuses brought by technology", Global EduNET 2002/1, 2002
"Internet study abroad recommendation", Global EduNET 2002/2, 2002
"an expensive toy called laptop", Global EduNET 2002/3, 2002
"Harvard University Online Tutoring", Global EduNET 2002/4, 2002
"How to let a child read a book using a computer", Global EduNET 2002/5, 2002
"What are the effects of instructing teachers to use computers?" , Global EduNET 2002/6, 2002.
"IT education reform not difficult", Global EduNET 2002/7, 2002
"The use of e-learning that ignores the characteristics of e-learning from the viewpoint of learners does not create a field of knowledge.", Monthly Human Resources Development, Special Article, pp. 45 – 47, 2003
"From English to PC! "E-learning", Monthly OL Manual, pp. 109-114, 2003.