Thorough individual guidance by the faculty member in charge and backup by the KCG group will help you find your ideal job.
As a professional graduate school, unlike conventional graduate schools, KCGI has a detailed support system designed to help students find employment.
Characteristics of the University's Employment Support System
Thorough individual instruction by professors with corporate experience (Introduction of companies and face-to-face guidance)
Providing employment guidance know-how and supporting internships at Kyoto Computer Gakuin and other KCG Group companies
At present, the business world requires human resources who have both IT (ICT) and management skills. The fields where KCGI graduates with practical and advanced skills are active is expanding.
Please acquire skills at KCGI and work as an IT engineer leader in the industry.
Voice of Internship Participants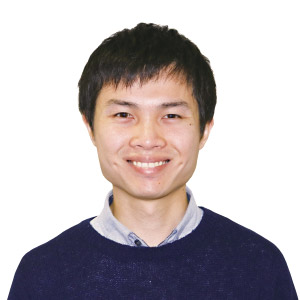 Mr. Araga
Participated in internship and found employment at Hand Japan Co., Ltd.
Hand Japan Co., Ltd.
Completed in March 2017
Graduated from Kyoto Computer Gakuin with a diploma in Business Information Science.
First experience at a foreign company
When I was a student at Kyoto Computer Gakuin (KCG), I studied ERP, which promotes business by comprehensively managing corporate management resources. After entering KCGI, I did research on ERP under the guidance of my professor and found out that there was an opportunity to participate in a four-week internship at HAND Shanghai during the summer vacation.I was interested in actually working in an ERP related company and working in China, which is close to Japan. I applied for the first year's internship.
During the internship, I learned system development in the programming language "ABAP" used for ERP systems from SAP, a leading ERP package software vendor. Learning ERP at KCGI focused on how to use the ERP system from a business perspective. Through my internship experience, I was able to have a broader perspective on how the business tasks can actually be incorporated into the system. In addition, through my internship in China, I learned about how people outside Japan think about their work and things, and as globalization continues, I had the opportunity to rethink my communication style. As I took ABAP classes when I was a student at KCG, I received a high evaluation and received an informal job offer. I feel that what I experienced in the internship at that time is useful in my daily work.
Experiencing an internship when you are a student will help you develop an image of working after graduation, and will also help you decide on your career path. In addition, I recommend that you actively participate in the internship program, because it will make your goal setting during your school days clearer and make your student life more meaningful.