Summary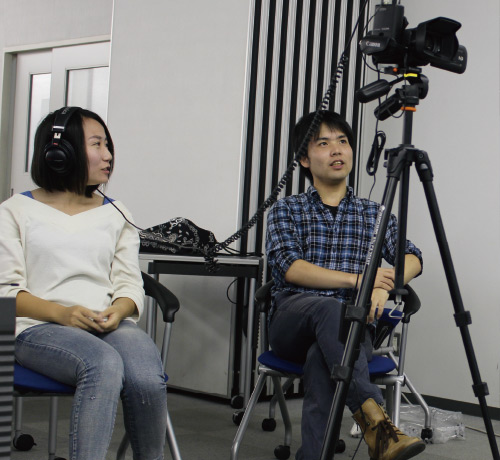 With the introduction of various e-learning systems and tablet terminals in the field of education, expressing and sharing learning materials from teachers and learners' own ideas through a combination of various media has come to be positioned as a basic learning activity.Educators are expected to create compelling and accessible educational resources incorporating not only text and pictures but also audio, video and info graphics. Activities such as organizing and presenting graphed data from one's own studies are now routinely demanded.
Not only in school education, but also in various industries, such as agriculture and maritime, it is expected to record and organize know-how in the form of video and behavioral data, and to create educational materials in an easy-to-understand form, in order to pass on and utilize the know-how cultivated by veterans to the next generation.In addition, in recent years, attention has also been focused on EdTech, which combines education with technology and uses it in business.
Specializing in the construction of e-learning environments, we combine a variety of expression and communication media based on appropriate instructional design, and develop human resources who can effectively utilize educational media for both teachers and learners.
Target Career Paths
Educational professional engaged in the development and operation of e-learning systems using a wide range of media and modes of expression
Content creators who can pass on their expertise in various industries to the next generation through the development of e-learning materials.
Engineer involved with the analysis and design of educational communication systems that integrate a wide variety of media
Themes of past Master Projects
Visualizing Data With Infographics
Suggestions for English Learning Sites Supporting Japanese Foreign Students
Implementation of O to O Japanese Education in E-Learning
Production of multilingual e-learning content for plastering in construction work