Full-Scale training of practitioners through the introduction of SAP's ERP package
In order to foster advanced practitioners in the field of IT, we have introduced SAP S/4 HANA, an ERP system from Germany's company, SAP, the world's largest ERP* (enterprise resource planning) package vendor, for educational use, creating a practical learning and research environment.SAP's system is a global standard, with more than 440,000 companies using it, including those using peripheral software (as of March 2020, according to figures published by SAP).This system has been introduced for the purpose of education of management in information management. There are few other cases in Japan where it is introduced for the purpose of full-fledged ERP professional education including system development. This is one of the features of KCGI, Japan's first professional IT graduate school.
Effective Use in Management
SAP's ERP system is a huge and complex system.The objective is not only to learn how to operate SAP's ERP systems, but also to learn the flow of business processing in a company, and to acquire advanced and practical skills for customizing to support business operations and consulting regarding ERP implementation in a company.
Developing Advanced Practical Skills
Our students will examine how the SAP S/4HANA System works and what kind of operations it can support, and through a practical introduction of ERP they will learn how businesses change covering a wide range of industry-focused topics such as purchasing inventory, production, sales logistics, accounting, and personnel management.Students will challenge ERP implementation in various industries, study and analyze the characteristics of the industry, and consider the customizing methods suitable for the industry through the Master Project. In this way, students who aim to become ERP consultants learn not only customization for representative industries, but also customization methods for operations required by other industries, and aim to acquire the knowledge needed to provide introductory ERP consulting in various industries.We will also develop add-ons if needed.SAP S/4HANA is an ERP system with built-in machine learning and advanced analytics, and has a conventional GUI screen and the Fiori User Interface.Students can learn about the latest technology at our school and also learn the use of HANA, an in-memory process technology that is one of the most important technologies in the loT (Internet of Things) era, using actual equipment.
Through our ERP concentration courses, we produce students who can pass the SAP Certified Consultant exams.We've supported the latest version of SAP's S/4HANA test since the 2019 Fiscal Year.
Certified Consultant Qualification Achievements
SAP Certified Application Associate - Financial Accounting
SAP Certified Application Associate - Sales and Distribution
SAP Certified Application Associate - Production Planning & Manufacturing
SAP Certified Development Associate - ABAP with SAP NetWeaver
SAP Certified Associate - Business Process Integration
(C) SAP AG
*SAP and the SAP logo, and other SAP products and services are registered trademarks or trademarks of SAP AG in Germany and other countries.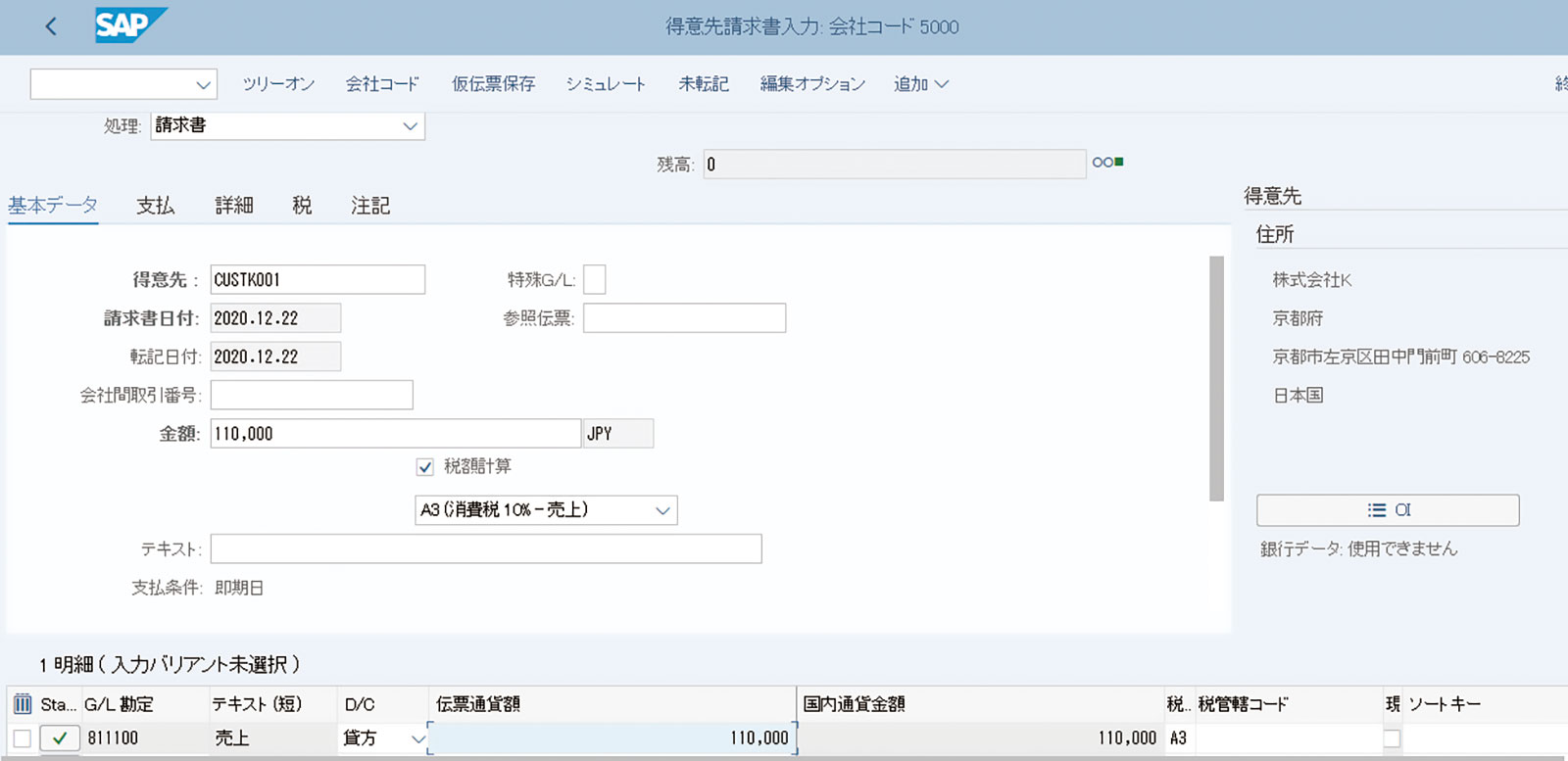 SAP S/4 HANA GUI