Full-Scale training of practitioners through the introduction of SAP's ERP package
In the conventional IT education by universities and traditional graduate schools, the viewpoint of "how to use the system for business" was lacking in many cases.In particular, there lacked an environment to promote full-scale education related to business integration and departmental integration activities.
In order to develop advanced practitioners, we implemented a practical learning and research environment by introducing SAP ERP of SAP AG of Germany, the world's largest ERP (enterprise resource planning) package vendor.According to SAP's published figures, as of March 2020, ERP system is used by 437,000 companies and 92% of Forbes Global 2000. This system has been introduced for the purpose of education in business information management, but there is no other example in Japan of a full-scale ERP professional education system that includes system development.
Effective Use in Management
SAP ERP is a large and complex system consisting of about 10,000 sets of parameters. It can be very difficult to learn how to set it up and use. Many businesses which implemented the system rely on outside specialists because they do not have SAP ERP experts in-house.
ERP vendors may have their own training programs for their customers, but these programs focus on understanding the product and do not teach on how to use it effectively.
On the other hand, the purpose at KCGI is to not only learn how to operate SAP ERP, but also to acquire advanced and practical skills to customize ERP to support business operations and to provide consulting on ERP implementations. In that sense, the education is similar to that of a consulting firm than a traditional university.
Develop advanced and practical skills through capstone projects
The SAP system not only supports the optimal planning of people, goods, and money which are important resources of an enterprise, but also has CRM (customer relationship management), SCM (Supply Chain Management), DWH (data warehouse), and HANA (rapid analysis of large amounts of data) functions.
The SAP system has a customized "Template" scenario that supports all of the typical business activities.SAP ERP also has an education system called IDES.1Through studies and the Master Project, students can acquire knowledge about management.At the same time, by actually experiencing some of the typical scenarios of IDES, students will examine how the SAP ERP system works and what kind of operations can be supported. They will practically learn how the introduction of ERP changes the overall operations such as purchasing inventory, production, sales logistics, accounting, and personnel management.Students who aim to become ERP consultants will learn not only the customization of the representative industries that IDES has, but also the customization methods for the work that other industries need. They will aim to acquire knowledge to be able to consult on ERP implementation in various industries.In addition, students can learn the use of HANA, an in-memory process technology, which is one of the most important technologies in the IoT (Internet of Things) era.
We also offer preparatory lectures for the "SAP Certified Consultant" certification exam.2In addition, starting in 2019, the certification exam for SAP's latest version, S/4 HANA, will also be supported.
 

1) IDES: Internet Demonstration and Evaluation System
2) Qualified Consultant Qualifications

SAP Certified Application Associate - Financial Accounting
SAP Certified Application Associate-Sales and Distribution
SAP Certified Application Associate - Production Planning & Manufacturing
SAP Certified Development Associate - ABAP with SAP NetWeaver
SAP Certified Associate-Business Process Integration
(C) SAP AG
*SAP and the SAP logo, and other SAP products and services are registered trademarks or trademarks of SAP AG in Germany and other countries.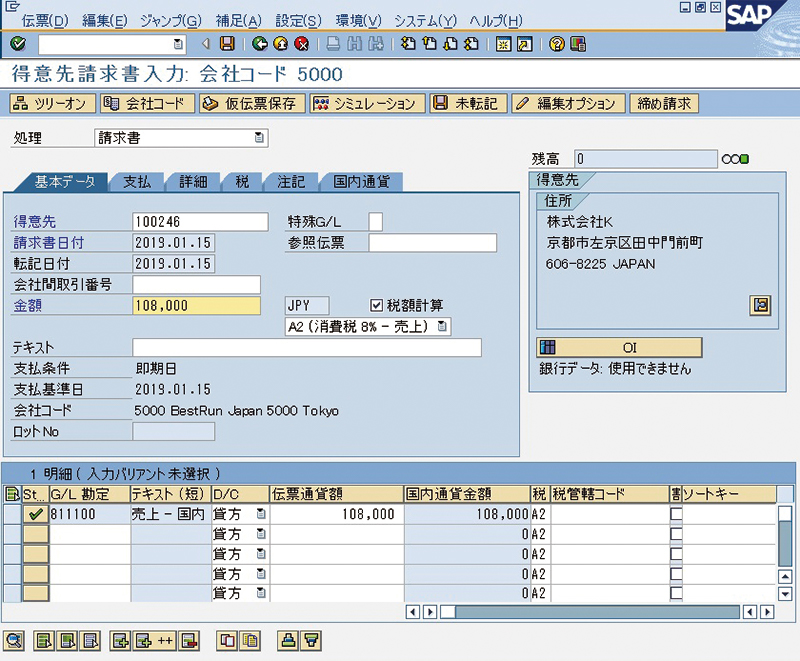 SAP ERP