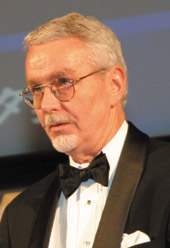 Columbia University in the United States
Professor Emeritus, Teachers College
President of Interactive Co., Ltd.
Dr. Dale Mann
Dale Mann, Ph.D.
Professor Emeritus
Teachers College, Columbia University
Managing Director, Interactive Inc.
Fortunately, I have had several opportunities to visit Japan, each time looking at various aspects of the Japanese educational system. I was always impressed by the academic achievements of the Japanese school system and the sincere goals that not only school officials but also many people involved in youth education are aiming for. With the addition of KCG's noteworthy abilities, it is expected that students will be able to approach many of their learning goals and Japan's goals as instructors.
This conclusion is based not only on the outstanding achievements of the Institute, but also on my own experience in international education policy. In the past, I was involved in drafting the laws of the United States of America under former President Johnson in office. Unfortunately, America at that time did not have the foresight to plan for the kind of human resources that KCG is now producing. It is unlikely that Japan will repeat the mistakes of some of its fellow countries.
I am also the first chair of the International Congress for School Effectiveness, which is made up of members from 65 countries, aimed at improving the education of children from all families. Through this work, I have visited many countries around the world to find out what is the most powerful school system and what features it has. We concluded that the existence of a variety of preparatory institutions for university graduates shows that a national system is robust. The ability to become an excellent leader in the future depends on the ability to link technical systems to learning objectives. It is the mission of KCG to train students to acquire such skills.
When working with corporate and government education organizations, IT professionals sometimes struggle to communicate well with those in educational administration. The Kyoto College of Graduate Studies for Informatics proposed by Kyoto Computer Gakuin aims to provide students with a solid foundation in both information technology and business management. I am confident that graduates of this graduate school will break down the communication barriers that exist between these two fields and bridge them.
I am confident that The Kyoto College of Graduate Studies for Informatics will be a great success, attracting leading students not only from Japan but from all over the world. Graduates will no doubt build human-centered technology that is not controlled by machines. I would like to express my strong support and maximum support for the idea of this graduate school of combining technology and leadership in education.
At the establishment of The Kyoto College of Graduate Studies for Informatics in 2003
---