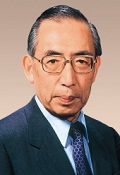 Prof. Hiroshi Hagihara, the first president of Kyoto University of Information Sciences and the world authority in computer development, electronic circuits, information theory, and communication systems research On January 8, he passed away.I was 87 years old.As a pioneer in the Japanese computer world, he contributed a lot to the development of the high-speed computer "TOSBAC-3400" (Kyoto Computer Gakuin Collection, a certified information processing technology heritage device). I received a contribution.I express my condolences.
All nights will be held from January 10th at 6pm and funerals from 11th at 11am, both at home in 24, Matsugasaki Callemachi, Sakyo-ku, Kyoto.The mourner is the eldest son, Shigeru.
Hiroshi Sugawara is a graduate of the Faculty of Engineering, Kyoto University, and a doctorate in engineering.He has served as president of the Information Processing Society of Japan and a member of the Japan Science Council.After serving as a professor at Kyoto University, a professor at Ryukoku University, and a director of Kyoto Computer Gakuin Institute of Computer Science, he was appointed president of Kyoto University of Information Sciences in April 2004 and served until March 2008. .In April 2009, he was awarded the Zuiho Zhongxiao.
Serious and generous personality and aspirations, and the scientists around us respected the depth of insight to read ahead.I thank you from the bottom of my heart and pray for a peaceful eternal sleep.