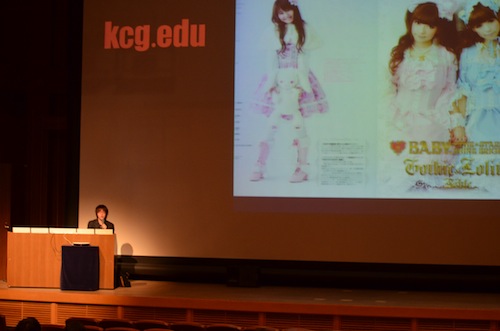 Mr. Nakamura talking about the transition of Japanese industry and the fashion industry under the title of "Cool Japan and the content industry"
"Cool Japan and Content Industry", the second of the 3rd series of "Content Industry Special" in Kyoto Information Graduate University (KCGI), will be held on December 15th at the Kyoto Information Graduate University Kyoto Station Front Satellite Hall did.Hitoshi Nakamura, KCGI Lecturer and Specially Appointed Lecturer at the University of Tokyo, stressed the need for the promotion of creative industries such as fashion as the direction that Japan should go.Many people and students visited and listened.
First, Mr. Nakamura talked about Japanese industries
▽ A time when we found a way to make things without foreign capital, resources and materials
▽ The beginning of a period of high growth due to special demand for the Korean War
▽ Concentrated investment with infrastructure, electric power, shipping, coal, steel, etc. as key industries
▽ Establishing Cool Japan strategy for earning foreign currency at the end of high growth period
And so on.The image of Japanese culture seen from overseas has changed from "Samurai Fujiyama Geisha" to "Anime, Manga, and Game", and the "Japanese industry" created by the new "Japanese culture" including fashion attracts attention. I emphasized.Furthermore, data show that tourists visiting Japan often visit commercial facilities such as department stores and consumer electronics stores instead of general tourist destinations. The government still remains in fields such as oil, natural gas, electric power, and nuclear power, but in the future, the creative industry such as manga, anime, and fashion, which is far from the escort fleet system, won the foreign currency by the Cool Japan strategy. It will come to be noticed as an entity that supports the "
This was followed by a lecture about the Japanese fashion industry, with a "coffee hour" where Mr. Nakamura and his students had a chat around the coffee shop.
The open lecture "Content Industry Special" is held three times on Saturday.Introduces Japanese culture centered on coterie activities in anime, games, fashion, etc., considers the contents of the activities, the impact on the market, society, etc., and each lecturer holds a lecture in each specialized area.The tuition is generally 3,000 yen each time, and students are free (student ID must be presented).
The last lecture will be on Saturday, January 12, 11: 30-18: 20 (lunch break 12: 40-13: 30) with the title "Manga Games and Doujin Activities". Tokyo Institute of Technology Specially Appointed Lecturer, Kyoto Information Graduate University Lecturer)
Open Lecture "Content Industry Special"
http://www.kcg.ac.jp/event/lecture_media_contents2012.html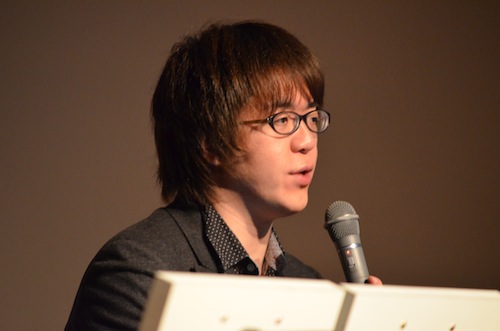 Mr. Nakamura talking about the transition of Japanese industry and the fashion industry under the title of "Cool Japan and the content industry"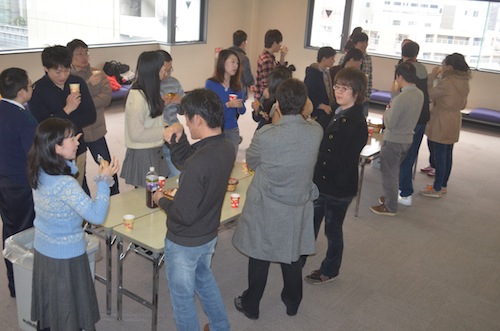 Mr. Nakamura and the participants chatted at the "Coffee Hour" surrounding the cafe.