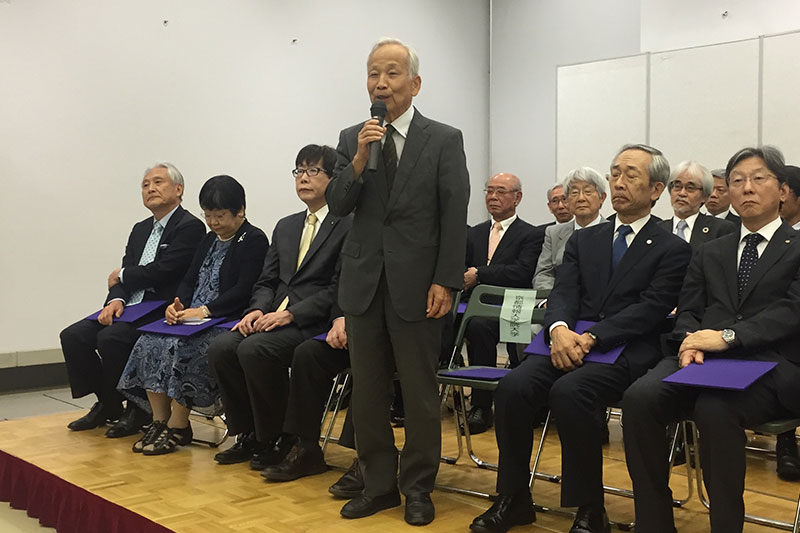 Toshihide Ibaraki, President of KCGI, speaking at the conclusion of an agreement on employment support between Kyoto Prefecture and 45 universities (including junior colleges and colleges of technology), Kyoto City Kyogyokan "Miyako Messe" on July 14, 2018
Kyoto University of Information Technology (KCGI) and other 45 universities (including junior colleges and colleges of technology) and Kyoto Prefecture announced in July 2018 that they would like to promote employment in companies in Kyoto Prefecture through various employment support programs such as human resource development for students. On Saturday, March 14, we concluded an agreement on employment support.As a matter promoted by the prefecture and universities, internships, joint company briefings, and support for international students were included.
On this day, an agreement was signed at Miyako Messe, Kyoto City Kangyokan, and President Toshihide Ibaraki attended from KCGI.Takatoshi Nishiwaki gave a speech following the speech by the governor of the prefecture. President Ibaraki stated that "Our University is the first IT professional graduate school in Japan. As a result of internationalization, many students of diverse nationalities are studying to acquire a Master of Information Technology (professional).The conclusion of this agreement will enhance the university's career education and increase the chances of students finding employment in Kyoto Prefecture. "
Matters related to the agreement are: ▽ Internship efforts at companies in Kyoto Prefecture ▽ Promotion of cooperation for students who need support for job hunting ▽ Support for international students ▽ Holding joint company briefings held on campus ▽ Information on the company's corporate information and various events for students and their guardians ▽ Information exchange related to employment of students and graduates and graduates, grasp of results, information sharing related to human resource development, etc. .At the conclusion of the agreement, KCGI will proactively announce employment information of companies in the prefecture to students.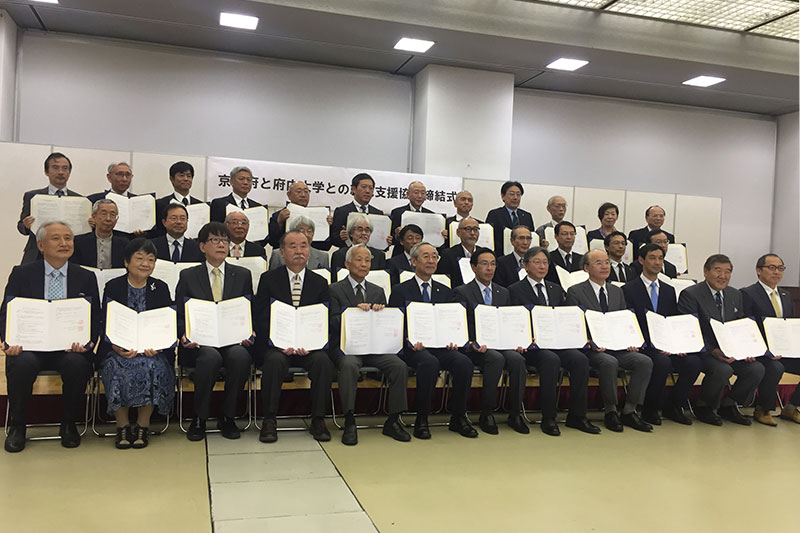 A commemorative photo taken by representatives from 34 universities, etc. who attended the conclusion ceremony and Governor Takatoshi Nishiwaki, Kyoto Prefecture.The fifth from the left in the front row is President Ibaraki KCGI