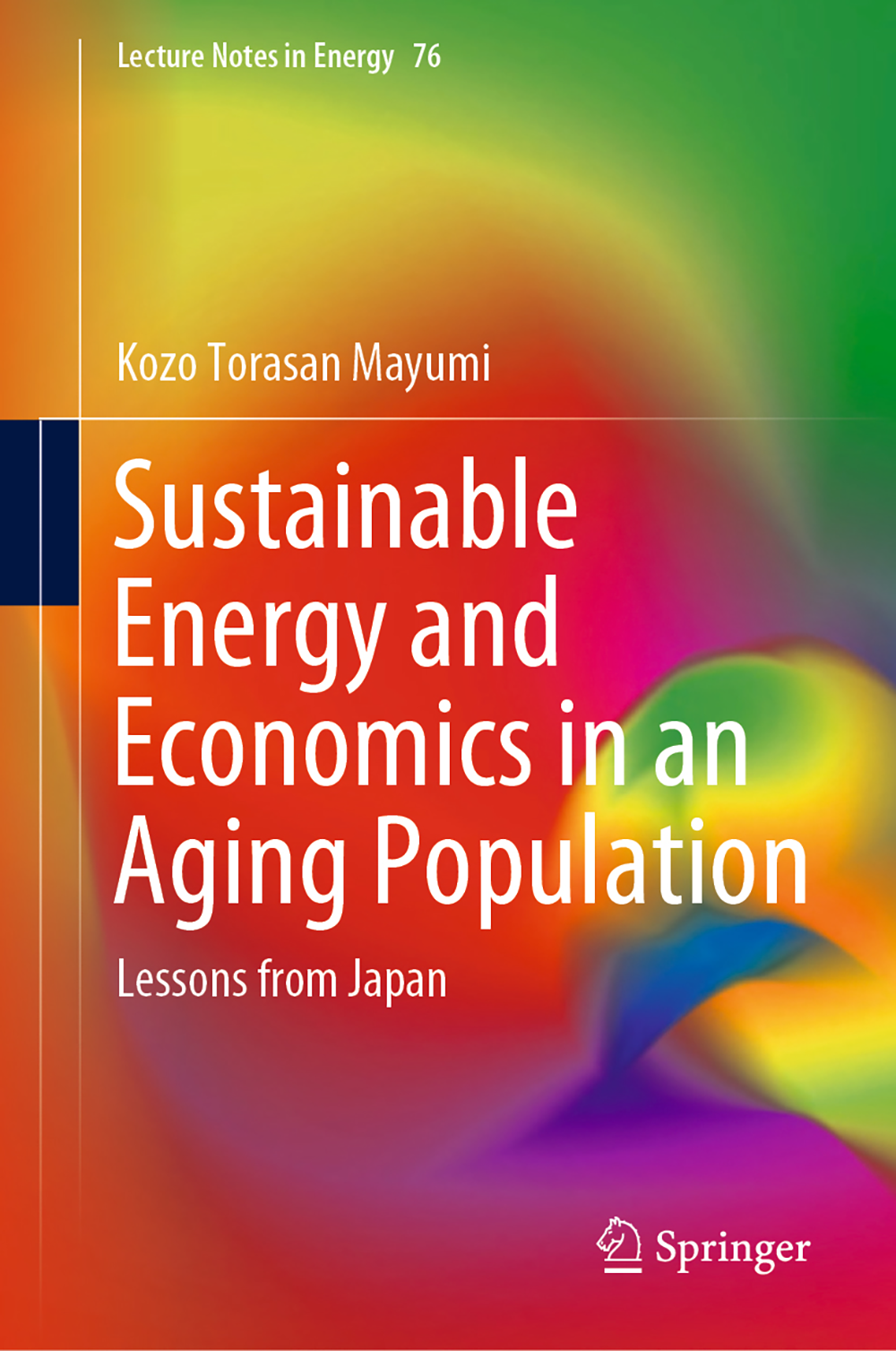 Professor Kozo Mayumi (Energy Analysis and Resource and Environmental Economics) of Kyoto College of Global Information (KCGI) has recently published a new book from Springer Science and Business Media, one of the world's leading publishers of science, technology and medicine in Germany.
He is the author of Sustainable Energy and Economics in an Aging Population -Lessons from Japan.Professor Mayumi will begin by focusing on the rapidly aging population and declining birthrate in modern Japan, explaining the problems of budget deficits and outstanding government bonds and the possible collapse of the social security system.He then examines the feasibility of global fossil fuel use and large-scale solar energy use, and finally proposes new theories of money, interest, and capital, including an international monetary cooperation system, to create a more sustainable and equitable world.
In connection with this book, Professor Mayumi said, "I plan to continue my research until I am 75 years old, while also doing my classes and other duties at KCGI.I hope this will be a good stimulus for the students," he said.Prof. Mayumi was appointed to KCGI in April 2020.