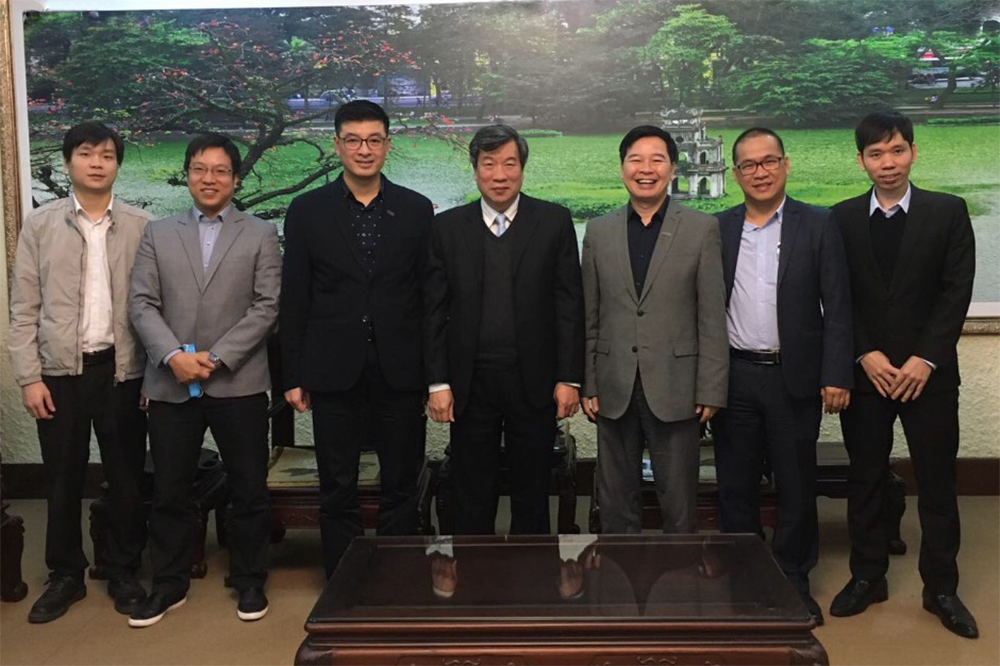 The Kyoto College of Graduate Studies for Informatics (KCGI) and Kyoto Computer Gakuin (KCG) signed an inter-university exchange agreement with Vietnam National University of Humanities and Social Sciences, Hanoi (VNU-USSH) on June 12, 2020. After Vice President Nguyen Ngoc Vinh of KCGI and Mr. Nguyen Ngoc Vinh of KCG Hanoi Office visited VNU-USSH on February 10, the memorandum of understanding signed by Mr. Wataru Hasegawa, President of KCG Group, and Mr. Toshihide Ibaraki, President of KCGI on May 20 was sent by EMS from KCGI to VNU-USSH.
The purpose of this agreement is to establish a cooperative relationship between KCGI/KCG and VNU-USSH and to implement activities related to educational programs, research, faculty and student exchange together.
The KCG Group has been actively promoting exchanges with Vietnamese universities since Dr. Nguyen Ngoc Binh, who has served as President of the Hanoi National University of Technology (VNU-UET), was appointed as Vice President of KCGI.KCGI has concluded inter-university exchange agreements and academic joint planning agreements with VNU-UET in December 2019, and with National Hue University (HU) and National Da Nang University (UD) in April 2020.