In commemoration of the 50th anniversary of Kyoto Computer Gakuin (KCG) and the 10th anniversary of The Kyoto College of Graduate Studies for Informatics (KCGI), we will hold a talk live "Vocaloid, Yurukyara and Idol: Evolution of Expression", the fourth in the series of "Me and IT", at 2:20 p.m. on July 21 (Sun.) at KCG Kyoto Station School.
Guest Profile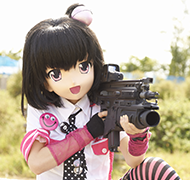 Minami Momochi (Animation song DJ)
Minami Momochi (ani-song DJ)
A world first!Anime Chikku Idol.Regular assistant and main host of TV Tokyo's "Dream 2 Creator," TV commercial appearance in Sony Music Entertainment's "Dream Vocalist," regular host of "Lotte x SONY singing gum audition 'Nico YAN,'" and many other appearances.
LOLI.COM (Vocaloid P)
He is a multi-creator, performing vocals, rapping, chorus, lyrics, composing, and arranging.
The group's unique musical style is based on R&B and rap music, but also includes songs, techno, electronica, jazz, funk, rock, ethnic music, world music, and a crossover of musical elements from around the world.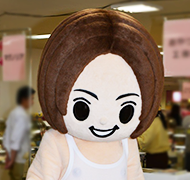 Teruhiko-san (unofficial local character of Hakodate, Hokkaido)
Teruhiko-san (unofficial local character of Hakodate, Hokkaido)
Former Manbun (local mascot character)
Currently, he is working hard to revitalize local communities in Hokkaido, including Hakodate.In April, the national tour "Teruhiko Festival" started in Sendai.