Kyoto Computer Gakuin (KCG) General Office Kyoto Information Industry Association (Chairman: Wataru Hasegawa, President of Kyoto Computer Gakuin University, Kyoto Computer Gakuin) Co-sponsored by Small Business Technology Center, Kyoto Sangyo 21, Kyoto Advanced Technology Research Institute, Kyoto Chamber of Commerce and Industry, and IT Consortium sponsored by Kyoto) on October 28, 2014 at the Kyoto Information University University Kyoto Station Mr. Reiko Sugimoto, Representative Director of Brilliant Services Co., Ltd. and Core Staff of Japan Wearable Device User Group, talked about "Wearable Computers in the Future: Future and Creative Created by MIRAMA".Members of the association, KCGI, KCG students, and ordinary people attended.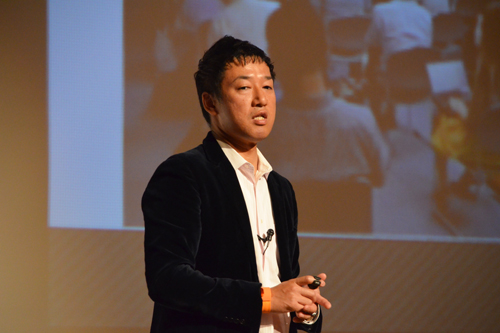 Mr. Norihiko Sugimoto, Representative Director of Brilliant Services and Core Staff of Japan Wearable Devices User Group, who will give a lecture entitled "Future Wearable Computers-Future and Creative Made by MIRAMA"
Mr. Sugimoto worked as a self-introduction, followed the history of the company he started up, and then entered the main topic and examined "Google Glass" and "Apple Watch" that have already appeared as wearable computers.Both of them are still not well-established in terms of fashion. "There is a battery problem, the size is still large, and fashion is damaged.However, in anticipation of the emergence of a large market for wearable computers instead of smartphones in the near future, major semiconductor and fashion industries are paying much attention. "He talked about the development process and future prospects of MIRAMA, a consumer wearable OS developed by Mr. Sugimoto.
In addition, he said, "Computers are fast evolving, and the replacement of the weak (losing) and strong (winning) in the industry is fast"."When you run a company, you have a lot of personal connections.Even if you fail, there is not much to lose, and it will be appreciated that you have made such a challenge when you were a student, and you will not have any trouble finding a job.There is a great opportunity in the computer industry.There 's plenty of potential for success, "he stressed.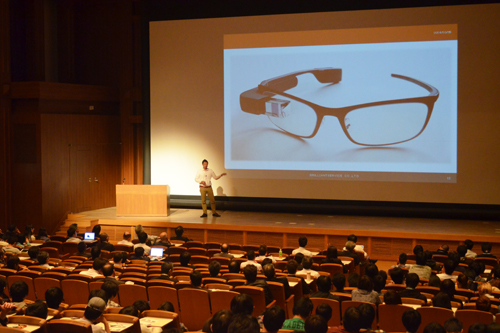 Mr. Sugimoto examined the wearable computers that have already appeared and stated that it is necessary to pursue fashionability.