South America Nine system managers from the Republic of Colombia and representatives from various departments in the country from 11 to 22 August 2014 at the The Kyoto College of Graduate Studies for Informatics (KCGI) Kyoto station square satellite, JICA (Japan International Cooperation Agency) project Received training to improve security knowledge and technology related to.As they were responsible for the promotion of an important national project, the participants worked enthusiastically with a sense of responsibility.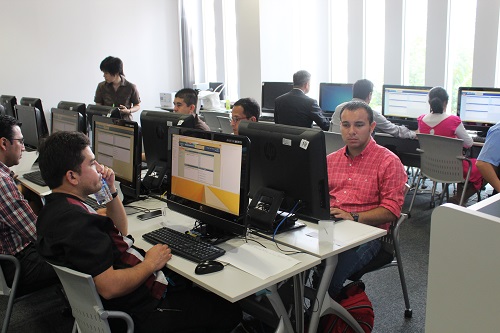 A group from the Republic of Colombia learning about security at KCGI
JICA's project is the "Project for Strengthening the Security Management Capacity of the Land Information System for the Promotion of Colombia's Land Restitution Policy".As there are victims who were forcibly evicted from their land in the past in the country, we are hurrying to establish a land information system to make them return their land.The purpose of this training is to strengthen the security area of that system.
The lecturer was Prof. Shozo Naito of KCGI, and the lecture was carried out through a Spanish interpreter.All of the participants were well versed in networks and databases, and passionate questions were exchanged.On the last day of the program, the 22nd, a mini-party was held to celebrate the completion of the program, and the participants and staff enjoyed a friendly chat and promised to meet again.Everyone had a cheerful personality and got along well with the KCGI staff, creating a fun and friendly atmosphere for the two weeks.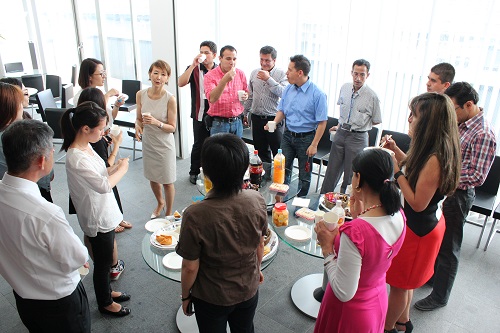 During the "Coffee Hour," we enjoyed chatting over tea and sweets.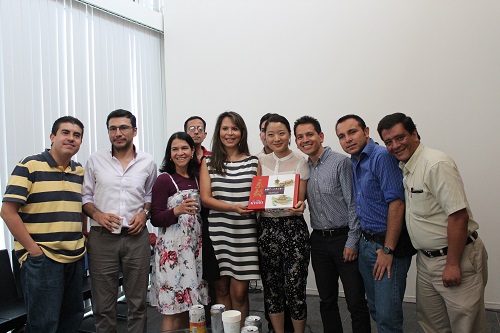 On the last day, we promised to meet again at the graduation ceremony.