Next year, Kyoto University of Information Science will celebrate its 50th anniversary and Kyoto Institute of Information Science will celebrate its 10th anniversary.We have also opened a Tokyo Satellite.
We are pleased to announce that a commemorative lecture will be held in Tokyo as follows.We hope you will join us for this event.We also ask that you inform your acquaintances of this event.After the lecture, there will be an information exchange meeting (reception).Please join us.
Date: Saturday, December 1, 2012 13:30 - 16:00
Venue: Tokyo Prince Hotel Takasago (Tel: 03-3432-1111)
After the lecture, there will be an information exchange meeting. Please feel free to join us.
Lecture I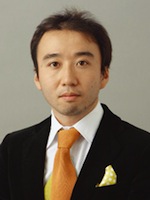 Title

What does it take to be a successful human resource in the global age?

Lecturer

Masayasu Morita (Professor, Kyoto Institute of Information Sciences; President and CEO, HITOMEDIA Corporation)

Outline.

Now that the Internet has become a common infrastructure, knowledge alone is not enough to be needed in society.We will talk about the key points necessary to become an essential human resource in the coming global era.
[Lecture II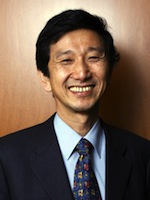 Title

20 Years of Modeling and Embedded Development".

Lecturer

Mr. Takao Futagami (Toyo Technica Co., Ltd.)

Outline.

Since ten years ago, model-driven district development has become popular and has gradually achieved results.
In this section, we discuss how modeling has affected embedded development.
In addition, the knowledge obtained from the robot contest for the purpose of training embedded engineers is also described.
Lecture III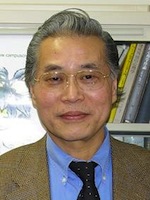 Title

The Present and Future of e-Learning: The Importance of Nourishing and Interacting with Solid Academic Skills

Lecturer

Toshio Okamoto (Dean, Graduate School of Information Systems, The University of Electro-Communications)

Outline.

About 10 years ago, just implementing e-learning was a fresh new experience.Nowadays, e-learning is becoming commonplace.However, there are few educational institutions that implement e-learning for all teachers and all subjects, and there are still many companies that do not use e-learning for in-house education.In this lecture, I will talk about the future of what e-learning can do in the future.
Finally, we will introduce an example of The Kyoto College of Graduate Studies for Informatics that uses e-learning efficiently.
Target: Graduate school graduates, graduates of Kyoto Computer Gakuin, people from companies, people from universities
Capacity: Limited to 60 people (Please register as soon as possible.)
Participation fee: 3,000 yen (including the cost of materials and the participation fee for the information exchange meeting)