Next year, our university will celebrate its 50th anniversary and Kyoto University of Information Sciences will celebrate its 10th anniversary.We have also opened Tokyo Satellite.
Therefore, a commemorative lecture will be held in Tokyo as follows.Please join us with your invitation.We also ask for the guidance of acquaintances.After the lecture, an information exchange meeting will be held.Please join us.
Date: December 1st, 2012 (Sat) 13: 30-16: 00
Venue: Tokyo Prince Hotel Takasago (Telephone 03-3432-1111)
Please join us for an information exchange meeting after the lecture.
[Lecture I]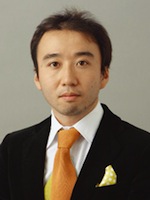 Title:

"What is necessary to become a human resource active in the future of the global era?]

Instructor:

Mr. Masayasu Morita (Professor, Kyoto University of Information Sciences, President and CEO, Human Media Co., Ltd.)

Overview:

Now that the Internet has become a common infrastructure, knowledge alone is not enough to be needed by society.I will talk about the points necessary for becoming a human resource in the future of the global era.
[Lecture II]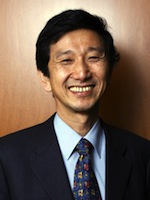 Title:

"20 years of modeling and embedded development"

Instructor:

Mr. Takao Nigami (Toyo Technica Co., Ltd.)

Overview:

Model-driven development has been thriving 10 years ago, and has achieved results little by little.
Here, we will describe how modeling has affected embedded development.
In addition, the knowledge gained from Robocon for the purpose of training embedded engineers will also be described.
[Lecture III]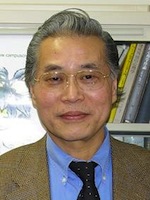 Title:

"The present and future of e-Learning-The importance of nourishing and interacting with certain academic ability-"

Instructor:

Toshio Okamoto (The University of Electro-Communications Director, Professor, Graduate School of Information Systems)

Overview:

About 10 years ago, just introducing e-learning made me feel fresh.Now e-learning is becoming commonplace.However, there are few places where all teachers and all subjects are implemented by e-learning in educational institutions, and there are still many companies that do not use e-learning for in-house education.In this talk, we will talk about the future of what e-learning can do.
Finally, we will introduce an example of Kyoto Information Graduate University that uses e-learning efficiently.
Target: Graduates of graduate school / Kyoto Computer Gakuin graduates, business people, university people
Capacity: 60 people (Please apply as soon as possible)
Participation fee: 3,000 yen (including materials and information exchange participation fee)