In commemoration of the 50th anniversary of the founding of Kyoto Computer Gakuin (KCG), the 10th anniversary of the founding of Kyoto Graduate Institute of Information (KCGI), and the 1st anniversary of the opening of the KCGI Sapporo Satellite, a commemorative lecture entitled "Sending Out to the World from Here in Sapporo" will be held at Hotel Okura Sapporo on February 19 (Tuesday) from 16:00.
There are two people who will be speaking.First of all, Professor Tsuyoshi Yamamoto of Hokkaido University Graduate School will give a lecture on the development and future prospects of industry-university collaboration in the IT field in Sapporo under the title of "Industry-university collaboration in the IT field - present, past and future of Sapporo Valley".Next, Hiroyuki Ito, President of Crypton Future Media, Inc., the company famous for creating Hatsune Miku, talked about the present, past, and future of the movement created by Hatsune Miku under the title "Think Global, Act Local.
The lecture is free to attend.The lecture will be followed by a reception (registration fee: 3,000 yen for adults, 1,000 yen for students).
For more information, please click here.
http://kcg.edu/50th/events/記念講演会 "Let's tell the world about it from here in Sapporo."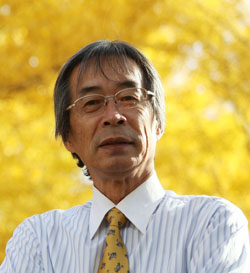 Mr. Tsuyoshi Yamamoto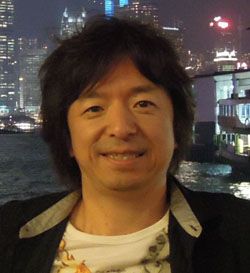 Mr. Hiroyuki Ito