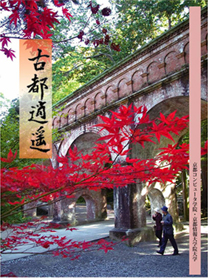 Kyoto Computer Gakuin's advisor, Seiichiro Yoneda, celebrated his 100th birthday on December 11, 2009, and KCGI and KCG have written a book written by Prof. Yoneda, "Haruka Koto-Celebration of Momoka" Published.
"Haruka Koto-Celebration of Hyakuga" was written by Prof. Yoneda in the alumni magazine "Accum", which is published once a year by KCG for alumni (graduates), students, and people concerned. "Haruka" is a book of nine times."Haruka Koto" is one of the popular series of "Accum", with a history that traces the history of Kyoto Computer Gakuin.In addition to what Professor Yoneda loves, the life that he has walked in the place of Kyoto is engraved.Please take a look.
The booklet is A5 size, 154 pages (part color at the beginning of the book), and is 1,500 yen (including tax).
◇ Where to apply for purchase of "Haruka Koto ~ Homogaoka no Celebration ~"

Available at Kyoto Information Graduate University, Kyoto Computer Gakuin Shohoku School, Kamogawa School, and Kyoto Station School.
* Please contact the following if you wish to mail.
1 Babacho, Jodoji, Sakyo-ku, Kyoto 606-8412
Phone number 075 (762) 2030