In commemoration of the 50th anniversary of its founding in 2013, KCG Group will hold a lecture entitled "Trends and Issues in the Content Business" at the Kyoto Station Satellite Hall of the The Kyoto College of Graduate Studies for Informatics at 1:30 p.m. on Thursday, November 1, 2012, as the first of its 50th anniversary commemorative lectures, jointly with NAIS.Mr. Keiichi Murakami, Senior Managing Director of Digital Media Association (formerly of Fujitsu Limited), will be the featured speaker.
The general public is welcome to attend.The maximum number of participants is 100, and attendance is free of charge.We are looking forward to seeing you all.
Abstract The current contents business encompasses an extremely wide range of fields, including publishing, video, music, games, Web contents, and other business opportunities.On the other hand, there are some business challenges due to the rapid shift from packaged media to networked media, as well as copyright issues unique to electronic content.How should we deal with these issues in the future? And what kind of content creators should we train for the next generation? I would like to think about this together.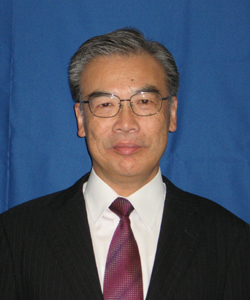 Executive Director, Digital Media Association of Japan (Formerly, Fujitsu Limited)
Keiichi Murakami

The Japan Chapter of the Association for Information Systems (AIS), an international association for information systems.There is an office in The Kyoto College of Graduate Studies for Informatics.