The KCG Group received the 50th anniversary of its founding in 2013, and from 1:30 pm on Thursday, November 1st, as the first of the 50th anniversary lecture at the Kyoto University of Information Sciences Kyoto Hall. Co-sponsored with NAIS, "Content Business Trends and Issues" will be held.Mr. Keiichi Murakami, Managing Director of the Digital Media Association (former Fujitsu Ltd.) is invited as a lecturer.
Even ordinary people can attend.The capacity is 100 people, free of charge.We look forward to welcome you.
Outline of the lecture The current content business includes an extremely wide range of fields, and it can be said that there are a wide variety of business opportunities such as publishing, video, music, games, and web content.On the other hand, there are some issues such as business issues due to the rapid shift from package media to network media, and copyright issues peculiar to electronic content.How should we deal with these problems in the future? What kind of content creators should be trained to the next generation? I would like to think together.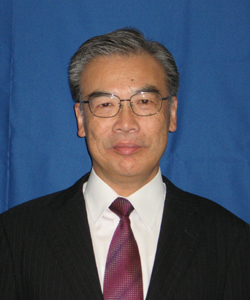 Managing Director, Digital Media Association (former Fujitsu Limited)
Mr. Keiichi Murakami

* Japan Society for Information Systems (NAIS) Japan branch of AIS = Association for Information Systems =, an international information society.There is an office in Kyoto Information Graduate University.