The Kyoto College of Graduate Studies for Informatics (KCGI), Kyoto Computer Gakuin (KCG) and Nihon Unisys Co., Ltd. established through an industry-academia partnership Future Environment Lab On Friday, June 2, 2017, a technical exchange meeting was held at the Kyoto Ekimae Satellite to convey the latest technology to students.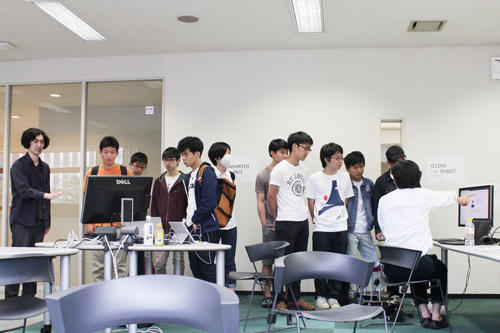 Technical exchange meeting.Many students gathered at booths divided by theme.
The themes of this year's technical exchange meeting were "Natural User Interface," "VR (Virtual Reality)," and "Robotics.Many students came to the exhibition to enjoy hands-on experience with the technology and to deepen their understanding by listening to the explanations of the researchers.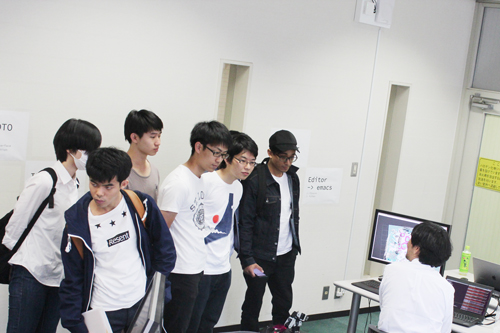 A view of the Robotics booth.Introducing a robot that uses sensing to understand space and run automatically.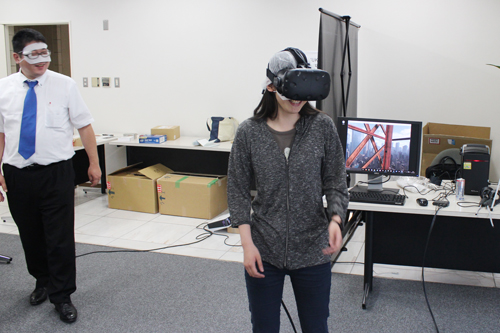 A view of the VR booth.Wearing VR goggles, participants actually experience VR space.The students were amazed at the high places, saying, "I can't move because I feel like I'm going to step off my feet.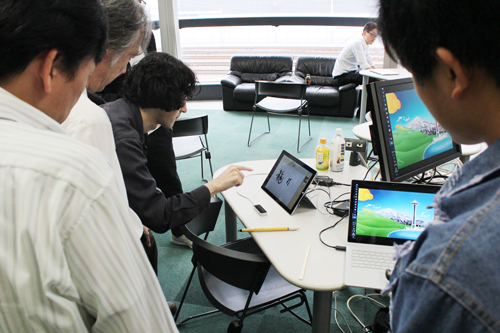 A view of the Natural User Interface booth.The photo shows a system that reads and recognizes letters written in an empty space.
The researcher said, "There are many things that can be better understood by actually touching them.Nowadays, it is easy to implement even advanced technology, so I hope this technical exchange meeting will lead to new challenges for the students.And I hope that they will continue to give shape to their innovative ideas," he said.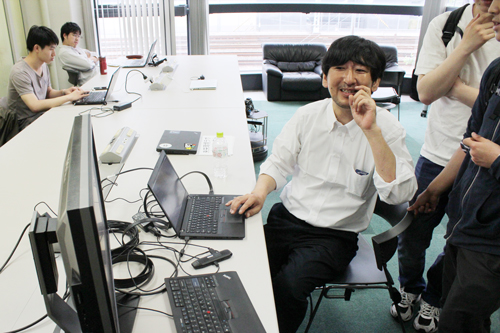 Explanation to students
Students who participated in the technical exchange not only had hands-on experience but also asked questions to the researchers about programming languages and various IT technologies.I will definitely participate again when it is held again," she said with a twinkle in her eye.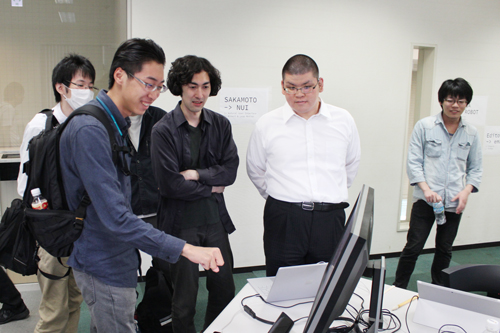 Students experiencing the demonstration
Before the technical exchange meeting, each researcher gave a lecture to first-year students in KCG's "Special Lecture 1" class, giving an overview of each topic.
The Future Environment Lab plans to hold regular technical exchange meetings as well as various other events in the future.