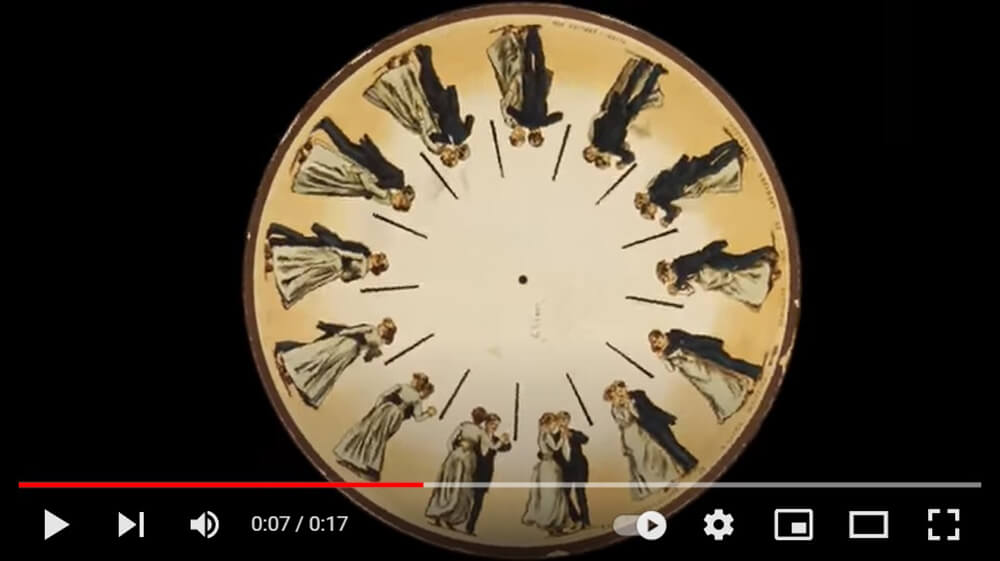 On November 5, 2021, in response to the spread of the new coronavirus, the "November Festival", a school festival handmade by volunteer students of Kyoto Computer Gakuin (KCG) and The Kyoto College of Graduate Studies for Informatics (KCGI), was held online for the first time in two years.
The festival opened with the "kcg.edu Group Anime and Game Ranking," a talk event organized by the Student Exchange Group, which was recently established by the students themselves to promote exchanges among students who have fewer opportunities to meet in person due to the Corona disaster.More than 100 students and faculty participated in the viewing of "Phenakistoscope," the first animation device invented in Europe in 1831, in which pictures move by looking through a narrow hole (slit), and "Nakamura Sword," the oldest existing Japanese animation work from 1917, and were surprised by such comments as "The design seems surprisingly acceptable even today" and "Are these drawings made on a half sheet of paper?In the "Anime Mini-History" corner, the masterpieces of the past such as "Astro Boy," "Space Battleship Yamato," "Mobile Suit Gundam," and "Dragon Ball" were introduced, as well as modern works such as "Blade of Demon's Destruction" and "Violet Evergarden.Finally, the results of a survey on the popularity of both anime and games among students, which had been compiled in advance, were announced, and when the results showed that Sword Art Online and Apex Legends were ranked first in each category, the students responded, "Of course!The excitement of the participants reached a climax, with such comments as "I agree," and "I feel the age of free games being No. 1," and the conversation in the chat section continued uninterrupted.
In addition, a virtual hiking event, which was cancelled this year due to the new Corona, was held in the hope-gaoka Cultural Park, which is visited by students during the annual spring hiking event.
In the previous year, KCGI's 17th anniversary online event was held on November 6 in conjunction with the November Festival to prevent the spread of the new coronavirus, but this was the first time in two years that the November Festival was held by itself.This year's festival, the first to be held online, showed the students' hard work and trial-and-error, and all participants seemed to be deeply moved as well as to enjoy themselves.