On August 21, KCGI and KCG began a training program for database operations officials from the Socialist Republic of Vietnam at KCG's Kyoto Ekimae Campus.The training will last for five days until the 25th, and will cover everything from database system installation to operation and management.
The three visitors were Ms. Nguyen Xuan Thuy, Ms. Vu Thi Minh Tram, and Mr. Lung Hoang Tung, all employees of the Information Technology Center and the Environmental Monitoring Center of the General Department of Environmental Protection of the country.Prior to the training, the group visited the KCG Museum in front of KCG Kyoto Station, the main hall of the Kyoto Station Satellite of The Kyoto College of Graduate Studies for Informatics, classrooms equipped with the latest equipment, and the training room of the Department of Automotive Control, the only one of its kind in Japan.After that, we immediately started the training.
This training is part of the National Biodiversity Database System Development Project (FY 2011-2015) being promoted in the country by the Japan International Cooperation Agency (JICA).Lectures by TUAT faculty members on: - Windows Server operation and management - Lectures on various database systems - Practical training on database construction - Lectures and practical training on database management and operation.
TUAT has been developing the IDCE (overseas computer education support activities) project by donating computers and providing technical support to developing countries, in order to utilize the knowledge and technology accumulated through its history since its establishment in 1963, in order to realize the philosophy of TUAT to spread and enhance computer education around the world.Acceptance of JICA trainees is a part of this international cooperation, and we have accepted trainees from the Republic of Mozambique, the Union of Myanmar, and other countries for IT-related training.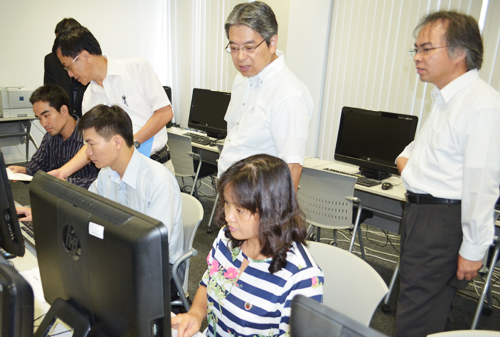 Vietnamese trainees receiving training from database system installation to operation and management by TUFS faculty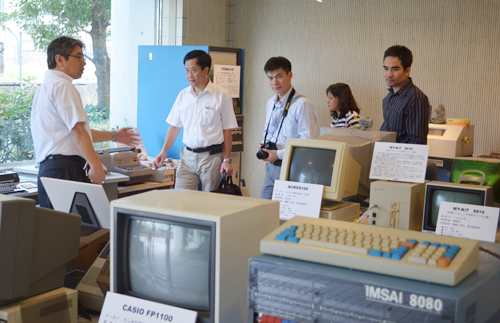 Prior to the training, students toured the Kyoto Ekimae School facilities, including the KCG Museum.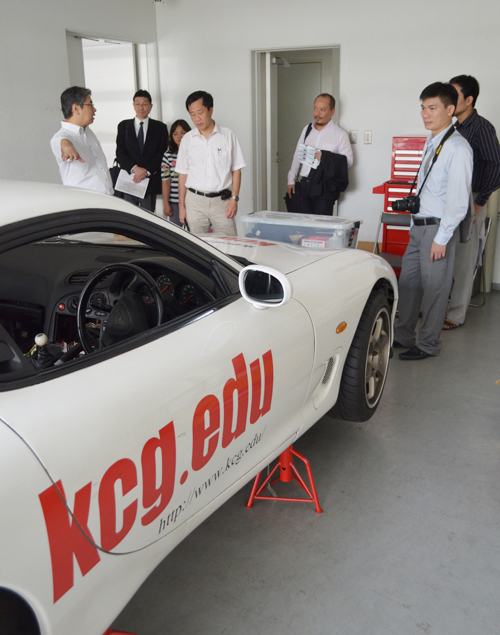 The Department of Automotive Controls' hands-on lab was a place of great interest.