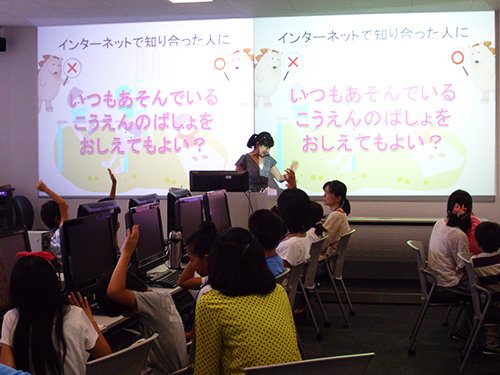 Learn quizzes about the safety of online information.
A summer festival event at Kyoto Computer Gakuin, where students learn about information morals and security from parents and children while making a four-frame manga on a personal computer, was held at Kyoto Station's school on Saturday, July 25. You have to participate.The lecturer was Miyuki Okuda, a researcher at the Information Processing Promotion Organization.First, I learned about the manners of mobile phones and the safety of information on the Internet in a quiz format.The children were thinking about the development of manga together with their parents, and were working hard on the production while teaching the instructor how to use a personal computer.When an early person completed the manga in about an hour, he got his own work printed out on the spot.At the venue, "Mamoru-kun", a character that serves as the support team of the Information Processing Promotion Organization, also appeared and was popular with children.
KCG Summer Festa 2015
http://kcg.edu/summer-festa/2015/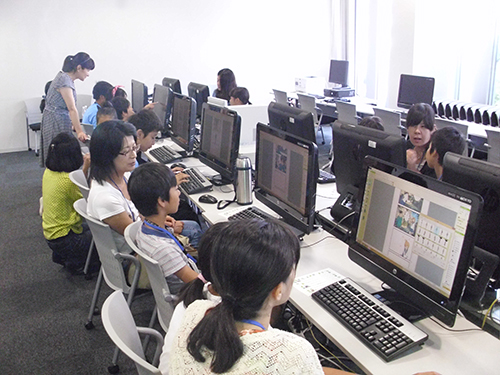 Produced while thinking together with parents and children.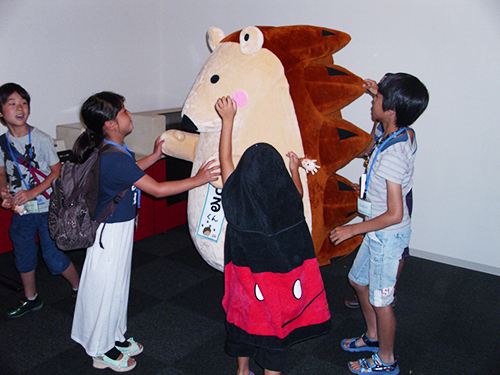 Yuru-chara's "Mamoru-kun" is also popular.