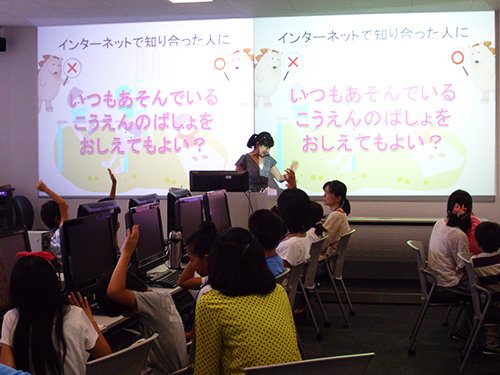 Learn about the safety of online information through quizzes.
On Saturday, July 25, Kyoto Computer Gakuin held its Summer Festa event at Kyoto Ekimae Campus, where parents and children learned about information morality and security while making four-panel cartoons on the computer. 20 people, including 7 pairs of parents and children, participated in the event.The lecturer was Miyuki Okuda, a researcher at the Information-technology Promotion Agency, Japan.First, the students learned about cell phone etiquette and the safety of information on the Internet in a quiz format, and then began to make four-frame cartoons based on what they had learned.The children worked hard on their creations, thinking together with their parents about how to develop their cartoons and learning how to operate the computer from the instructor.Those who were quickest completed their manga in about an hour, and received a printout of their work on the spot.Mamoru-kun, a yururukyara (Japanese character) who serves as a cheerleader for the Information-Technology Promotion Agency, also made an appearance at the event and was very popular among the children.
KCG Summer Festa 2015
http://kcg.edu/summer-festa/2015/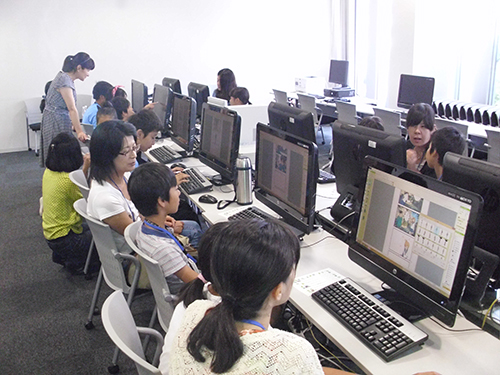 Parents and children work together to create the work.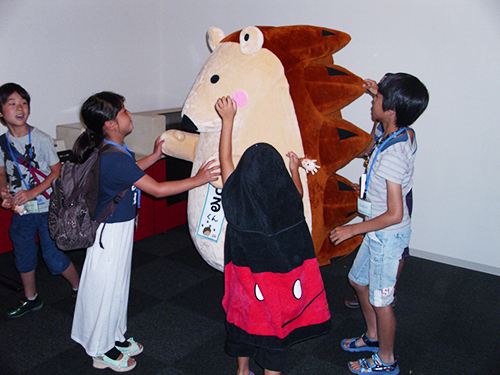 Mamoru-kun," a yurukyara character, is also a popular figure.