In commemoration of the 50th anniversary of Kyoto Computer Gakuin (KCG) and the 10th anniversary of the Kyoto University of Information Studies (KCGI), a talk live "I and IT" at KCG Kyoto Station School from 13:00 on May 12th (Sun) The second in the series "American crayfish Hirai IT is interesting!Lecture "will be held.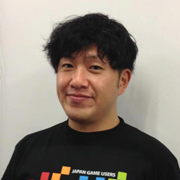 President of Japan Game Users Association
American crayfish Mr. Yoshiyuki Hirai
Mr. Yoshiyuki Hirai from the Japanese Game Users Association president and popular comedy Crayfish (Amezari) came to KCG and talked about the relationship between comedy, art, computer and IT.
Hirai likes big games, anime, and manga with her partner Tetsuya Yanagihara.I'm in charge of reporting on several game-related shows.In that regard, in the "Monster Hunter" series, there are many episodes related to the game, such as two sharks appearing as clients of in-game events and creating a crimson shrimp-shaped armor called "Amezari Armor".He is also the chairman of the Japan Game Users Association (JGUA), an organization established for the purpose of boosting the game industry from the user's perspective.
Participation is free.
Click here for application.
http://kcg.edu/50th/events/Me and IT America Crayfish /
After the talk live, KCG Open Campus Will also be held.
If you are interested in computer / IT after listening to Hirai's talk live, please join us.You can apply on the day!
Click here to apply for an open campus