4th model at KCG Museum
NEC (NEC Corporation) "NEAC System 100" preserved and exhibited at the KCG Museum is selected by the Information Processing Society of Japan (Chairman Kazuo Furukawa) as the "Certified Equipment" of "Information Technology Legacy" On March 6th, at the National Institute of Technology Gokishyo Campus (Migyosho-cho, Showa-ku, Nagoya-shi), Mr. Hiroshi Hasegawa, President of KCGI / KCG, received the certificate. It was.This is the fourth model from the KCG Museum, following the "TOSBAC-3400" and "OKITAC 4300C System" that received the first national certification in 2008 and "NEAC-2206" in 2010.
The "NEAC System 100" was the first office computer released by NEC in 1973, and this level of computer had the first communication control function in Japan, enabling slip processing, batch processing, and online processing.At that time, it was used as an excellent terminal computer.Stored and exhibited at the new building of KCG Kyoto Station School (KCGI Kyoto Station Satellite).
Kyoto Information Graduate University and Kyoto Computer Gakuin have preserved and exhibited past computers, etc. that have been used in education, practical training and research for about 50 years as KCG Museum.In 2008, the KCG Museum was certified by the Information Processing Society of Japan as the "Distributed Computer Museum" for the first time in Japan.In order to pass on the technology that supported Japan's high-growth to the next generation, we are planning to develop the Kyoto Station School as a "computer museum" and make it widely used as a place for research and education. , Kyoto Prefecture, Kyoto City, academic societies, educational circles, companies, etc. are called for support and cooperation.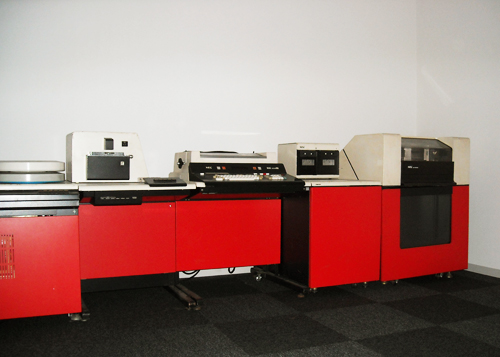 "NEAC System 100" certified as an information processing technology heritage by the Information Processing Society of Japan = KCG Kyoto Station School New Building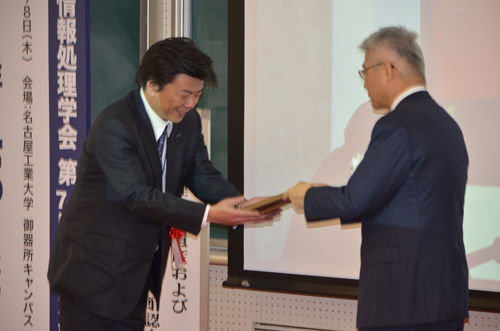 Mr. Wataru Hasegawa, President of Information Processing Technology Heritage from Information Processing Society of Japan