In commemoration of the 50th anniversary of Kyoto Computer Gakuin (KCG) and the 10th anniversary of The Kyoto College of Graduate Studies for Informatics (KCGI), a commemorative lecture "What Google is trying to do and the new horizon of ICT" will be held at KCG Kyoto Ekimae School on April 13 (Sat.) from 14:00.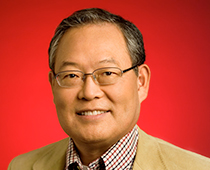 Mr. Norio Murakami
The lecturer will be Mr. Norio Murakami, former President of Google Japan and Vice President of Google Headquarters in the U.S. and Representative of Norio Murakami's Office.In his presentation, he will introduce Google's consistent business model since its foundation and give a bird's eye view of its history.In addition, the introduction of smart grids (smart power grids), which are being accelerated after the unfortunate events of 3.11, will outline the new horizons of ICT such as the Internet of Things (IoT), smart TV, and big data2 that are being opened up.
Participation is free for students and 1,000 yen for the general public.
*Students must present their student ID card.
To apply, please click here.
http://kcg.edu/50th/events/グーグルがやろうとしていることと, ict's new horizon/