To commemorate the 50th anniversary of Kyoto Computer Gakuin (KCG) and the 10th anniversary of the Kyoto University of Information Sciences (KCGI) We are going to hold "New Horizon of ICT".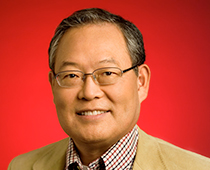 Mr. Norio Murakami
The instructor is Norio Murakami, the former president of Google Japan, vice president of the US headquarters, and representative of Norio Murakami office.In the lecture, we will introduce the consistent business model of Google since its establishment and give an overview of the history that we have followed.In addition, smart grids (smart power grids) that are accelerating in response to the unfortunate situation of 3.11 are pioneering new horizons such as IoT (Internet of Things), smart TVs, and big data 2 I will outline.
The participation fee is free for students and 1,000 yen for the general public.
* If you are a student, please present your student ID.
Click here for application.
http://kcg.edu/50th/events/What Google is trying to do and the new horizon of ict /