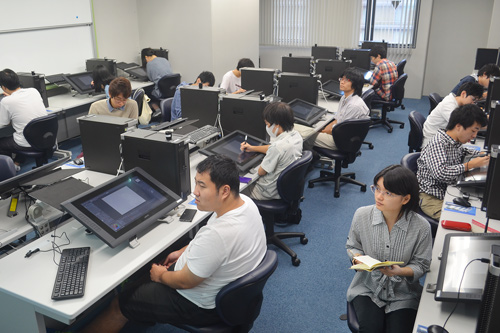 Manga/Animation Creation Lab" which began to be utilized from the second semester of the 2016 school year = KCG Kyoto Ekimae School
Following the opening of the Manga/Anime Department and courses, Kyoto Computer Gakuin (KCG) has equipped its Kyoto Ekimae School with a Manga/Anime Production Lab, a practical classroom equipped with the latest production equipment, and began using it from the second semester classes that started in October 2016.Students work hard in production and practice, dreaming of the day when they will become popular animators.
The classroom is equipped with a high-performance graphics workstation PC (Clip Studio Paint EX software), a 22-inch high-performance LCD pen tablet, an A3-size animation tracing table, and high-performance art pens.
In 2016, KCG opened the Department of Manga and Animation (3-year course) in the Art and Design Studies program, the Department of Art and Information Studies (4-year course), and the Manga and Animation Course in the Art and Design Fundamentals program (2-year course).While taking into account the methods and history of analog manga/anime production, we will work on the creation of digital works and develop human resources who can be active in the field of production, publishing, and distribution.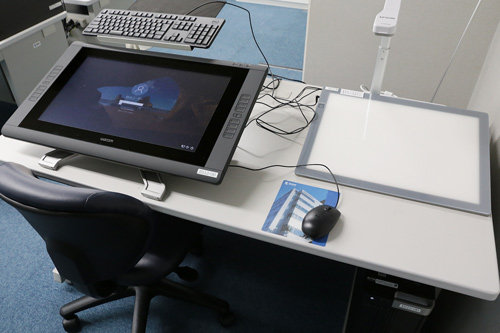 The latest high-performance equipment introduced.It will be used for production and practical training