KCGI and KCG are scheduled for five days from August 23 (Tuesday) to 27 (Saturday), and will hold training for seven teachers from Yangon Computer University in the Republic of Myanmar.
In 2006, the Information and Communication Technology Training Center (ICTTI) was established at the Yangon Computer University with the support of the Japan International Cooperation Agency (JICA).Since then, since 2007, the university has been accepting trainees to improve the technical skills and teaching skills of teachers teaching at the center, and to acquire new skills.
The content of the training this time is to learn the basics of web service composition as an elemental technology in building private cloud services.Trainees who arrived at Kyoto Station in front of the school on the 23rd visited a valuable collection of large computers decorated at the entrance and a hall on the 6th floor.I was very impressed by the richness of the university's traditions and facilities that lead the world in computer education.After that, the first day class started.
The University has made use of the knowledge and technology accumulated throughout its history since 1963 in order to make use of the school's philosophy of disseminating and enhancing computer education throughout the world. We are developing IDCE (Overseas Computer Education Support Activities) projects such as support.JICA training is also accepted as part of the university's international cooperation.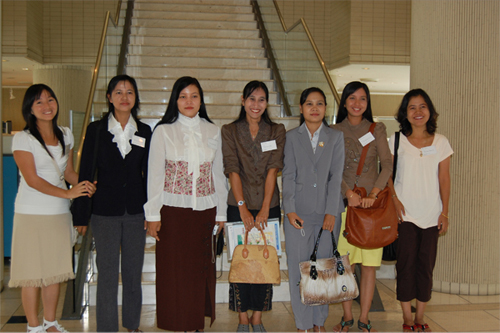 Teachers from Yangon Computer University who visited our university for training.(At the Kyoto Station entrance)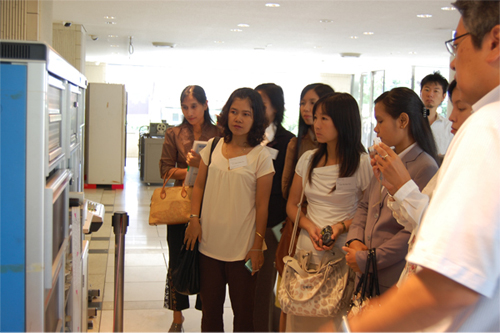 Trainees looking at a valuable collection of large computers.