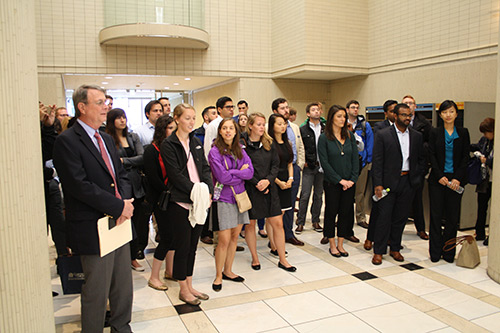 The Darden Business School group arriving at KCG
On May 12, 2017, 50 students and 4 faculty members from the Darden School of Business at the University of Virginia, USA, renowned for its high-quality MBA program, visited Kyoto Computer Gakuin (KCG) Kyoto Ekimae Campus.The visit was part of the school's annual overseas training program.After receiving a welcome speech from Chancellor Akira Hasegawa, the group immediately toured the KCG Computer Museum on the first floor of the Ekimae Campus.This museum was recognized by the Information Processing Society of Japan as the first "Distributed Computer Museum" in 2009, and exhibits and preserves a number of computers that have been recognized as "Information Processing Technology Heritage".The students listened to the explanations of Chairman Akira Hasegawa and looked with great interest at the famous computer machines of a bygone era, which are rarely seen even in the U.S. today.
Then, in the main hall, they listened to lectures in English by Professor Hideaki Kashiwabara of The Kyoto College of Graduate Studies for Informatics (KCGI) and Mr. Wataru Hasegawa, Chairman of KCG Group.In his presentation titled "IT Project Management in Japan," Professor Kashiwabara introduced the harmony-oriented Japanese decision-making process, including the "Ringi (Ring Decision) System," a bottom-up meeting style unique to Japan, and the importance of communication in the "After 6" (after work) izakaya, where feedback is given in a frank manner that is difficult to express in a meeting.
After explaining KCG's founding principles and the educational philosophy of the KCG Group, President Wataru Hasegawa gave a detailed introduction to the Japanese content industry, including manga and anime, which has been attracting worldwide attention in recent years, and the art and content-related classes offered at KCGI and KCG.They were particularly impressed by the promotional video of the vocaloid "Hatsune Miku" developed by KCGI Professor Hiroyuki Ito, President of Crypton Future Media Inc.After the lecture, students asked many questions about the progress of the RINGI system, the educational content of KCGI and KCG, and Cool Japan policies, indicating a high level of interest in the content of the lecture.Although the visit to KCG lasted only about four hours, the entire tour was conducted in a relaxed and pleasant atmosphere, and the participants seemed to have gained a deeper understanding of the KCG Group's cutting-edge IT education.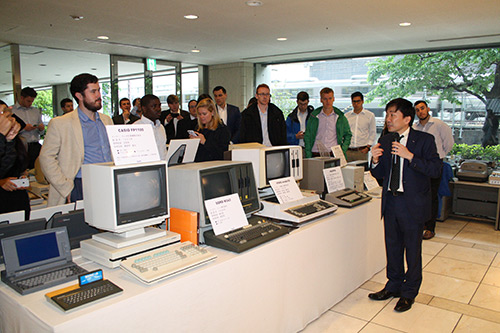 Tour of the KCG Computer Museum with an explanation by Chairman Akira Hasegawa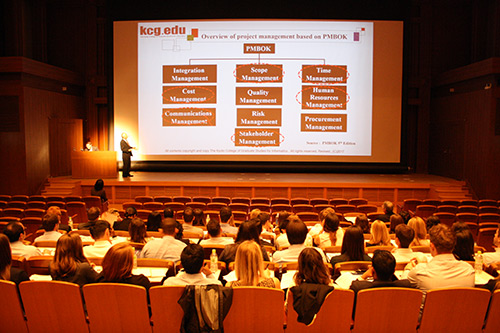 Lecture by Professor Hideaki Kashiwabara, The Kyoto College of Graduate Studies for Informatics (KCGI)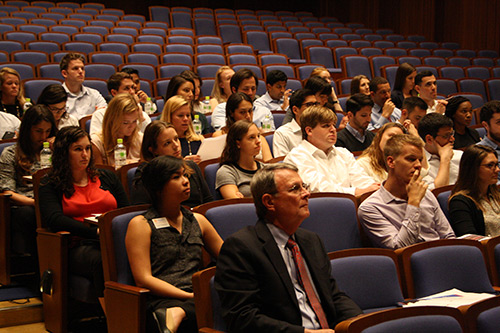 Students listening to the lecture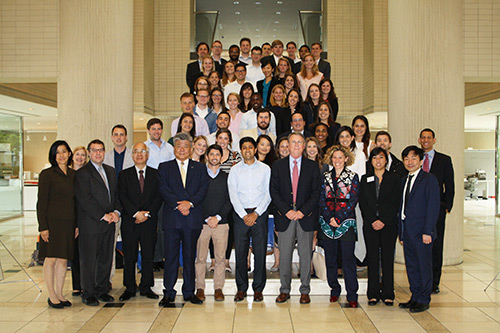 Commemorative photo with KCG Group faculty and staff