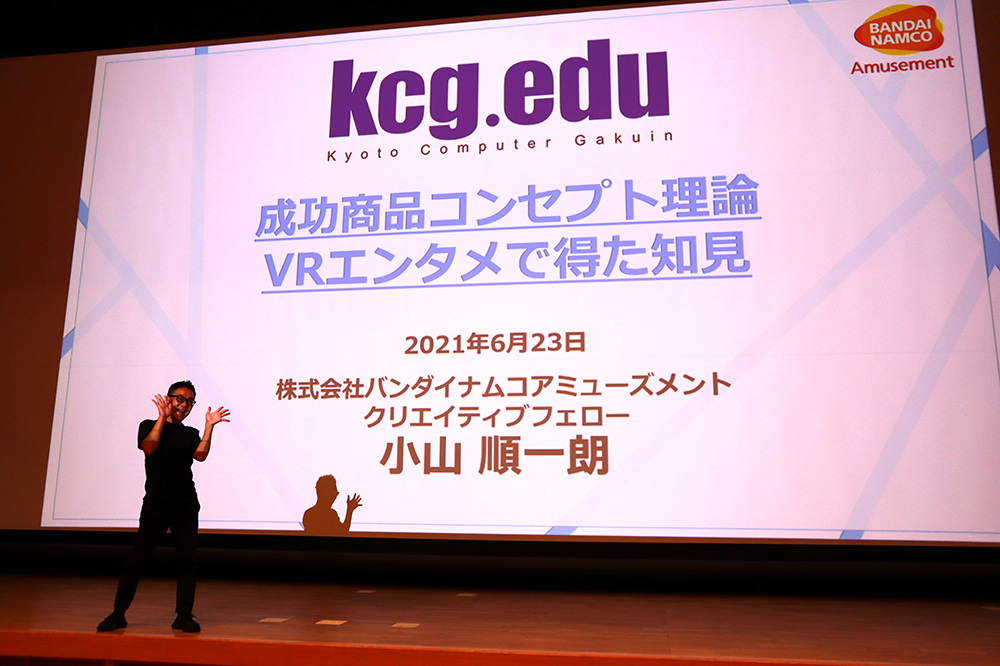 Kyoto Computer Gakuin (KCG) held a seminar on June 23, 2021, inviting Mr. Junichiro Koyama, Creative Fellow, Namco Bandai Amusement Inc.
Mr. Koyama has been involved in the development of more than 100 titles to date, including "THE iDOLM@STER," "Taiko Drum Master," "Fishing Spirits," and cutting-edge VR activity content such as "Honey Charly" and "Fishing VR" installed at the VR ZONE and MAZARIA VR activity experience facilities.
Based on his numerous development experiences, he spoke on the themes of "Successful Product Concept Theory" and "Findings from VR Entertainment.
First, he introduced in detail the importance of separating "product concepts" into ideas and benefits, using the concept of a well-known title as an example.For the students, it was easy to visualize the game they have played before as it was introduced as a case study, and it was easy to understand how important it is to separate the idea from the benefit, carefully verbalize the concept, and work together to develop the game to that goal.Many students also noted that they spent a lot of time on "concept development" before starting game development, and said that they would like to pay attention to how they play games and how they feel about them, as well as how other people play games.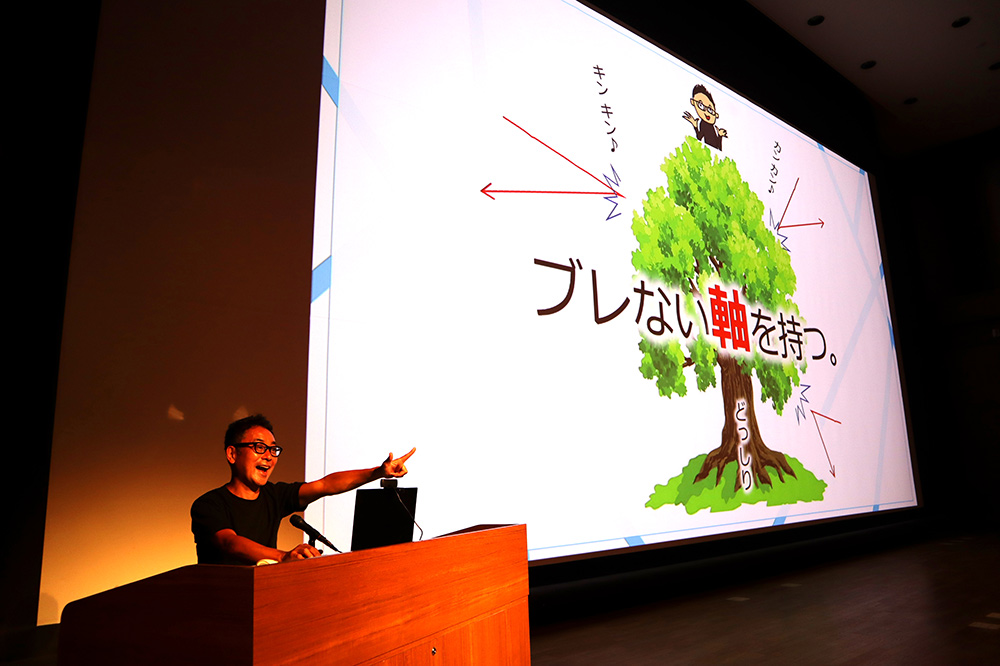 We also informed them that there are students who have strong interest in VR, such as several students who have had part-time jobs at "VR ZONE" and that our university has about 40 VR machines that are available for loan to students who wish to use them, and they added the development of VR activities to the theme.In VR, in addition to the "concept" mentioned earlier, it is important to give a "sense of reality" as if you are living in the space.Many players were surprised by the fact that the slightest difference can completely change how "intoxicating" and "fun" they feel.
I could tell that Mr. Koyama loves both making games and the games he makes," he said.
As this comment shows, Mr. Koyama's joyful way of talking about all the hardships and failures of game production, as well as the successes achieved through hard work, provided an opportunity for students who aspire to enter the game industry to learn deeply about the fun of creating games and how to face the challenges of game production.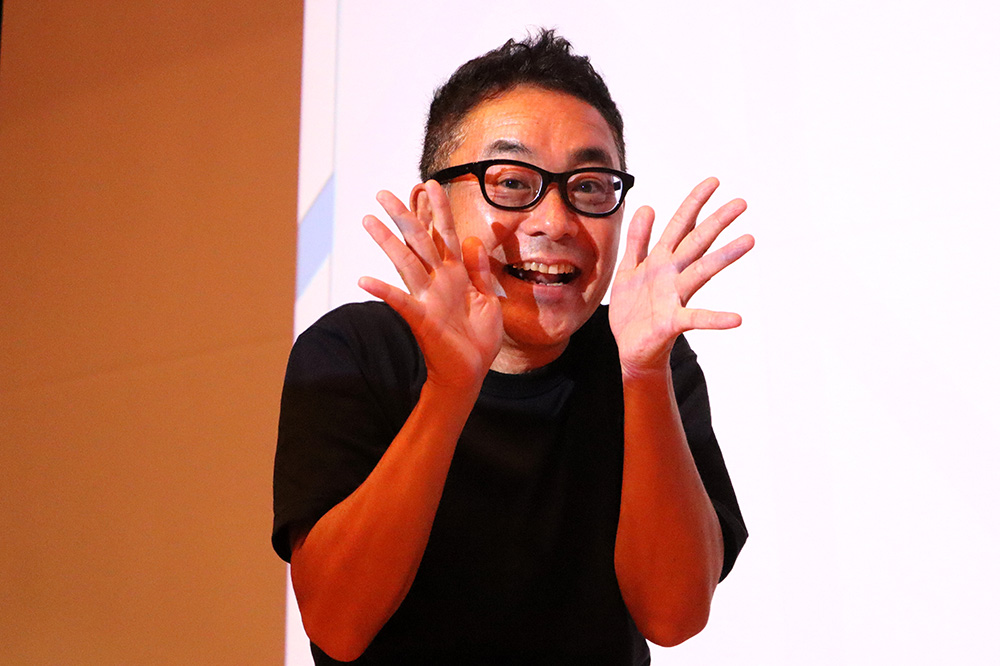 Thank you, Mr. Koyama, for your valuable talk.