The Kyoto International Manga/Anime Fair 2012 (KIMAF), a manga and anime festival sponsored by KCGI and KCG, opened on Friday, March 21 at the Kyoto Municipal Industrial Exhibition Hall (Miyako Messe) in Sakyo-ku, Kyoto City.KYOMAFU is the largest manga/anime trade fair in western Japan, organized by Kyoto City and others and supported by KCGI and KCG.Publishers, animation production companies, video manufacturers, and broadcasters will exhibit their works, and a variety of stage events will be held.KCGI and KCG will exhibit student works and introduce KCGI's lectures on animation.
In addition, the Kyoto International Manga Museum, located in Nakagyo-ku, Kyoto City, will hold a special exhibition "GAINAX Style Animation Method: A crowd of people creates animation!~(Period: September 22 (Sat., holiday) to December 24 (Mon., holiday)) will be held.The opening event on the 22nd will be a talk session entitled "Talking about the GAINAX way of making animation," in which Professor Takeda will participate.
KYOMAFU will be open until Sunday, the 23rd.If you are a fan of manga and anime, why not visit?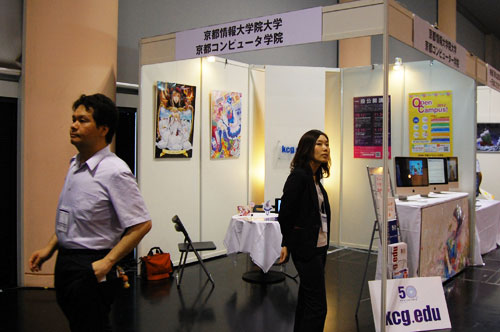 KCGI and KCG booths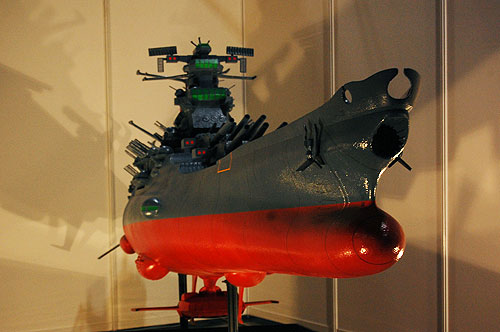 And a giant model of Space Battleship Yamato.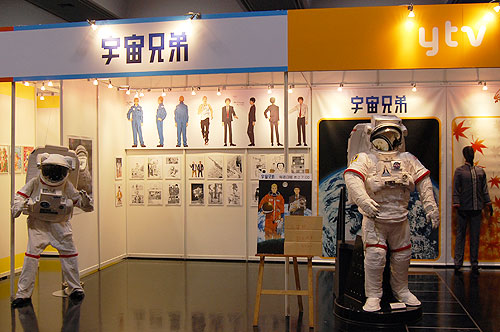 Popular manga Space Brothers booth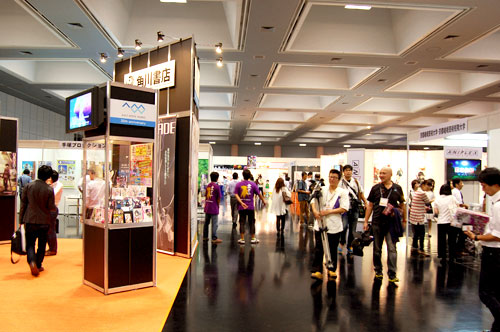 Bustling venue
Kyoto International Manga Anime Fair 2012
http://kyomaf.kyoto/