KCGI and KCG carried the children's wishes for reconstruction to Kyoto and called for continued support -.Elementary and junior high school students in Ishinomaki City, Miyagi Prefecture, who were affected by the Great East Japan Earthquake, created art objects from rubble washed ashore by the tsunami at Watanoha Elementary School, an evacuation center. The exhibition "Watanoha Smile @KYOTO" (sponsored by NPO Smile Hope and NPO Kyoto Overseas Cooperation Association) was held from August 28 to September 4 at Hito Machi Koryukan Kyoto in Shimogyo Ward, Kyoto City, in cooperation with KCGI and KCG.
Seventy-seven objects made by about 30 students who evacuated to the school in April and May are displayed, along with 25 panels showing scenes at the evacuation center.The objects are made from kettles, pots, brushes, plates, and other materials that are laminated or combined.KCGI and KCG cooperated fully by providing computers for the venue and by having students take turns at the reception desk.
Kyoto is the sixth exhibition in the city, following those in Yamagata and Osaka.The decision to hold the event in Kyoto was made when KCG professor Yujiro Nishimura visited the area in May as a volunteer and met Tomo Inukai (Yamagata City), a three-dimensional sculptor and member of NPO Smile Hope, who proposed and instructed children to create objects using rubble.Mr. Nishimura, who was concerned that people's interest would wane as the days passed since the disaster, prepared for the event, saying, "I hope that by introducing children's objects that express their wishes for recovery, we will have an opportunity to link our support.
Watanoha Elementary School is located about 500 meters north of the coast. Immediately after the earthquake, more than 1,000 people took shelter in this evacuation center, and about 100 people are still living there six months after the earthquake.We can only hope for the earliest possible recovery of the affected areas.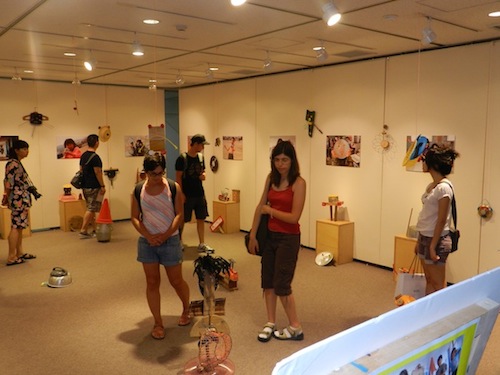 Exhibition to introduce objects made from rubble by children in the disaster area (Hito Machi Kouryukan Kyoto)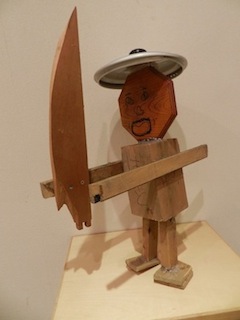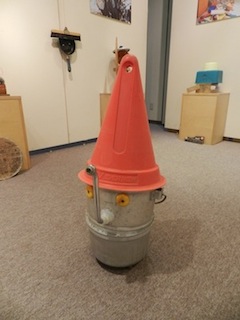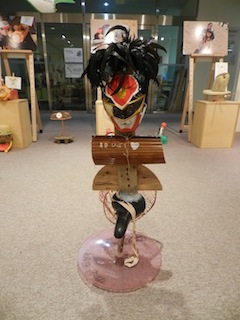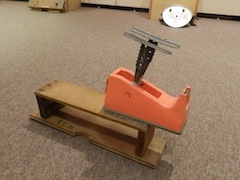 The objects are filled with children's wishes for recovery.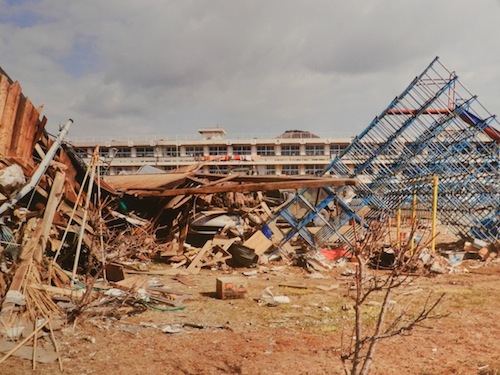 Watanoha Elementary School, Ishinomaki City, Miyagi Prefecture, an evacuation center after the Great East Japan Earthquake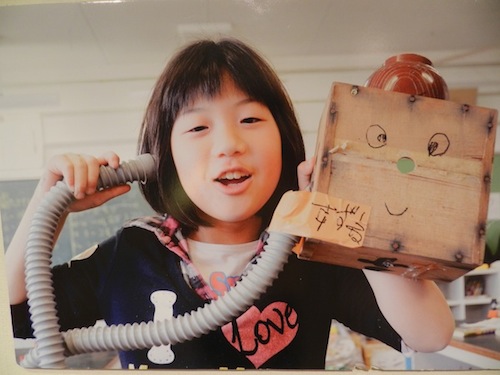 Children creating objects (from the panel)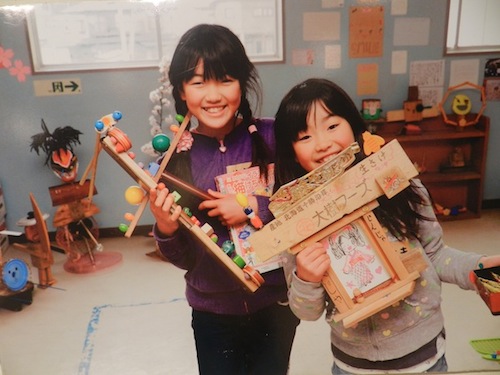 Children creating objects (from the panel)