KCGI and KCG brought the children's wishes for reconstruction to Kyoto and called for continued support.Elementary and junior high school students in Ishinomaki City, Miyagi Prefecture, who were affected by the Great East Japan Earthquake, created an object with rubble that drifted to the evacuation city Tonami Elementary School, Watanoha Smile @KYOTO (NPO Smile Hope, sponsored by the Kyoto Overseas Cooperation Association, a non-profit organization) was opened at "Hito-Machi Exchange Hall Kyoto" in Shimogyo-ku, Kyoto, from August 28th to September 4th in cooperation with KCGI and KCG. It was
Exhibit 77 objects created by approximately 30 students evacuated to the school from April to May, along with 25 panels showing the shelter.Objects are made by pasting or combining kettles, pans, brushes and dishes.KCGI and KCG provided a personal computer for the venue and cooperated in full, including students taking turns in the venue and taking charge of reception.
Kyoto is the sixth exhibition following Yamagata and Osaka.Held in Kyoto, KCG's Prof. Yujiro Nishimura visited the site in May as a volunteer activity, and was a 3D modeling artist who proposed and taught art objects using rubble to Nuka Smile Hope member Inukai. I got to know Mr. (Yamagata City).Prof. Nishimura, who is worried that people's interest will fade as the sun goes by, will be prepared as "It will be an opportunity to connect support by introducing children's objects with hopes for reconstruction." Proceeded and realized.
Watanabe Elementary School is located about 500 meters north of the coast, and immediately after the earthquake, it was a refuge where more than 1,000 people were living. About 100 people still lived evacuation even half a year after the earthquake. I say that.I just hope for an early recovery in the disaster area.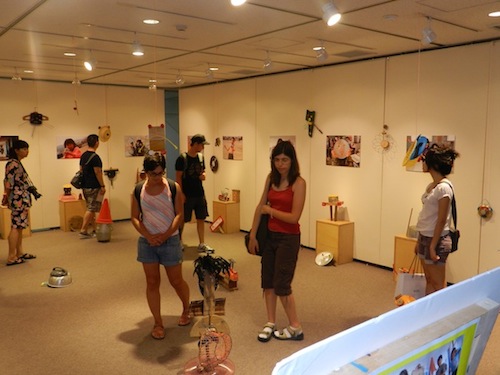 Exhibition to introduce objects made by rubble by children in the disaster area (Hito-Machi Exchange Hall Kyoto)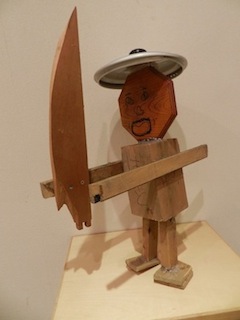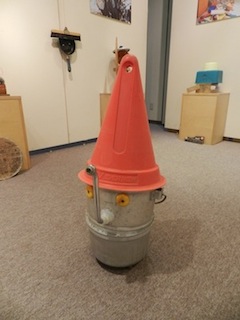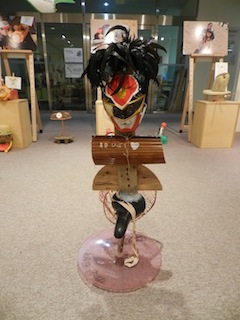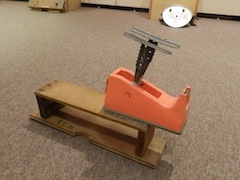 The object contains a wish for children's recovery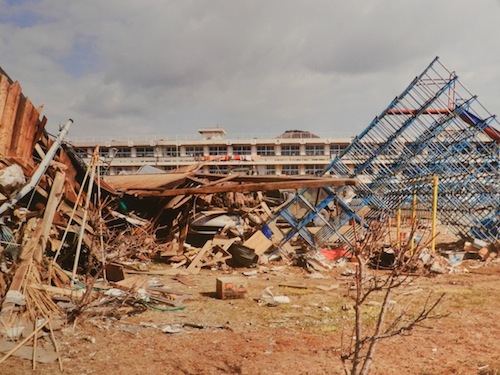 Tonami Elementary School, Ishinomaki City, Miyagi Prefecture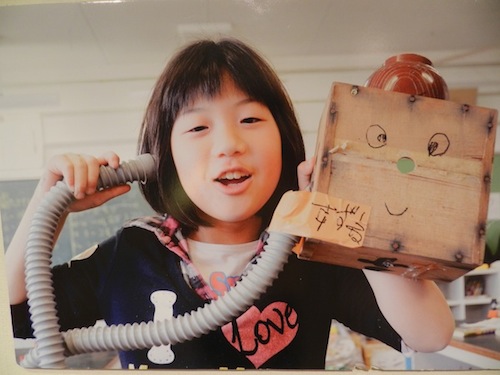 Children's art work (from panel)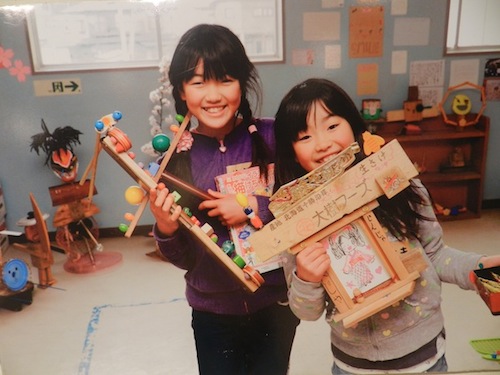 Children's art work (from panel)