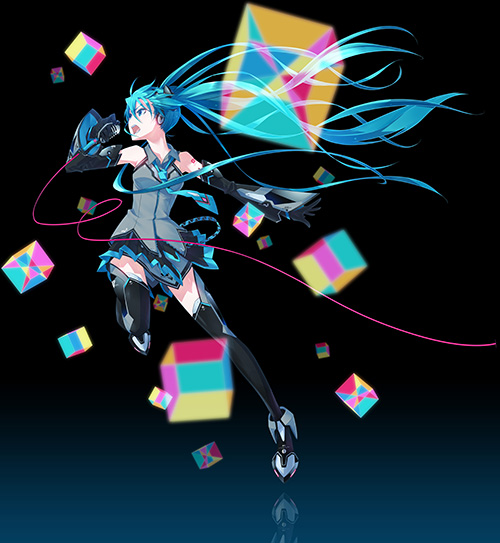 Hatsune Miku "Magical Mirai 2014" main visual
Illustration by MONQ(c) Crypton Future Media, INC. www.piapro.net


KCG Group will co-sponsor and exhibit at Hatsune Miku "Magical Miku 2014" in OSAKA (hosted by Tokyo Metropolitan Television, Inc. and Crypton Future Media Inc.The event will be held on August 30 at INTEX Osaka in Suminoe-ku, Osaka City.The KCG Group will have an exhibition booth (INTEX Osaka Hall No. 4, 9:00 - 20:00) to display and demonstrate the "Hatsune Miku Dancing Robot" and other works by students of art and design and digital game studies, showing the cutting-edge technology available at the KCG Group.
At this event, the first of its kind to be held in the Kansai region, "Hatsune Miku" will sing songs created by various creators twice a day and twice a night, and in the exhibition area, KCG Group and others will have booths featuring the "creative culture of Hatsune Miku".
Hatsune Miku" was planned and developed by Crypton Future Media Inc. in August 2007, and became very popular after its creators posted their music on the Internet.Currently, goods are sold in many countries around the world, and concerts using 3DCG technology are held, attracting many fans.The company's president, Hiroyuki Ito, is a professor at the Kyoto College of Informatics (KCGI).
The Tokyo concert will be held on September 20 at the Tokyo Metropolitan Gymnasium in Shibuya, Tokyo.
Hatsune Miku "Magical Mirai 2014" in OSAKA
http://magicalmirai.com/2014/