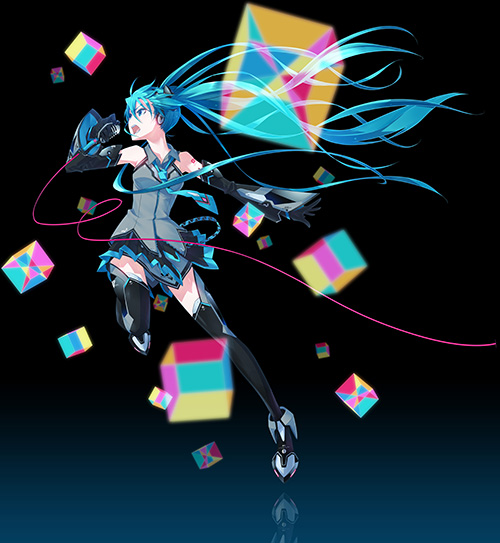 Main visual of Hatsune Miku "Magical Mirai 2014"
Illustration by MONQ (c) Crypton Future Media, INC. www.piapro.net


An event that broadcasts "now" of "Hatsune Miku" with many fans all over the world with speech synthesis software Hatsune Miku "Magical Mirai 2014" in OSAKA (Organized by: Tokyo Metropolitan Television Co., Ltd., Krypton Future Media Co., Ltd.) ) Will be sponsored and exhibited by the KCG group.The event will be held on August 30th at INTEX Osaka in Suminoe-ku, Osaka.The KCG Group has an exhibition booth (Intex Osaka Building No. 4, 9: 00-20: 00), which includes exhibits and demonstrations of "Hatsune Miku dancing robots", as well as works by students from the art / design and digital game departments. Exhibiting and showing cutting-edge technologies that can be learned by the KCG group.
In this event, which is held for the first time in Kansai, a concert in which "Hatsune Miku" sings songs created by various creators will be held twice a day and night. The booth featuring "
"Hatsune Miku" was planned and developed by Krypton Future Media Co., Ltd. in August 2007, and became popular when creators posted music on the Internet.Currently, goods are sold all over the world, and concerts using 3DCG technology are held, and many fans are here.The company's president, Hiroyuki Ito, is a professor at Kyoto University of Information Studies (KCGI).
On September 20, a Tokyo performance will be held at the Tokyo Gymnasium in Shibuya-ku, Tokyo.
Hatsune Miku "Magical Mirai 2014" in OSAKA
http://magicalmirai.com/2014/