Dr. Thomas James, President of Columbia Teachers College, visited Kyoto Computer School (KCG) Kyoto Station School on Tuesday 31st.
Columbia Teachers College is a graduate school of education at Columbia University.Dr. Regina Cortina, who is also teaching at Teachers College in the wife, and Alex James, who is currently teaching English at a school in Okayama Prefecture with her son, visited Dr. James in Japan. We were impressed by visiting facilities such as the KCG Museum, which tells the history of computers, the Kyoto University Graduate School of Information Science (KCGI), which has one of the best acoustic effects in Western Japan, and the e-Learning Studio.
Dr. James and his family then talked with Mr. Hiroshi Hasegawa, Chairman of the Board of Directors, and exchanged opinions on how Japan-US education should be.Dr. James was particularly interested in the effectiveness of e-learning education and evaluated that "the experience of KCG, the world leader in this field, has something to learn."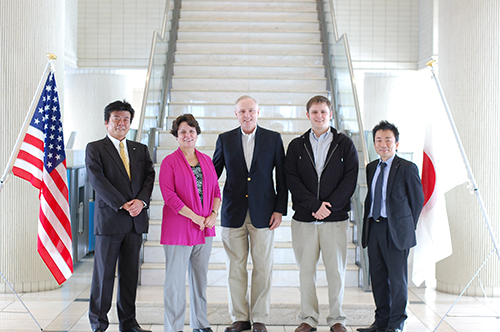 Dr. James family (center) visiting KCG, Chairman Watanabe Hasegawa (left), Akira Hasegawa (right)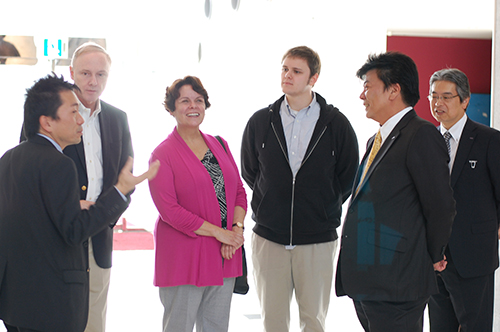 A family who visited a precious computer at the KCG Museum