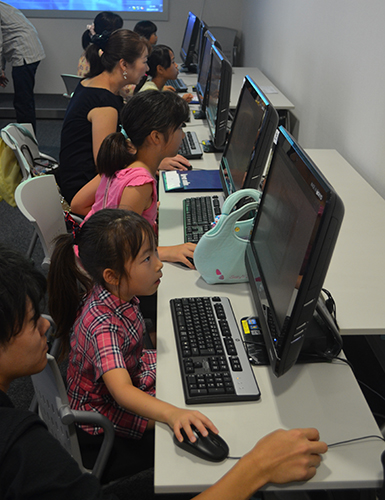 Many children participated in trying to make a summer vacation dish
On July 20th (Sat), the "KCG Summer Festa 2013" IT workshop was held at the Kyoto Information Graduate University (KCGI) Kyoto Station Satellite."Make an original fan!"And" Introduction to Social Media ", many general people participated and experienced the charm of IT on the latest personal computers.
"Make an original fan!"You have just one fan in the world!" Participating children and their parents receive careful guidance from KCGI faculty members and students, complete illustrations and favorite photos, etc., to complete the design of their wishes and finish it into a cool, hot dish. I went.
In "Introduction to Social Media", we will challenge "Facebook", a social media that is used not only for online exchange but also for study and business! There were a wide range of participants from children to the elderly, and KCGI faculty and students carefully explained from the very beginning.
KCG Summer Festa 2013
http://kcg.edu/summer-festa/2013/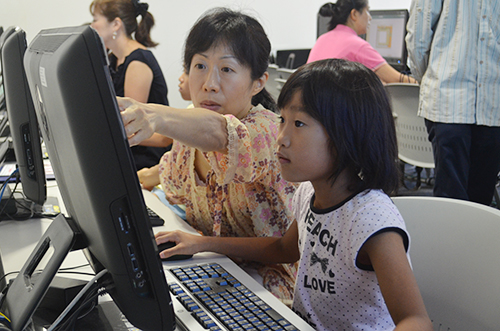 Immerse yourself in designing while combining your power with parents and children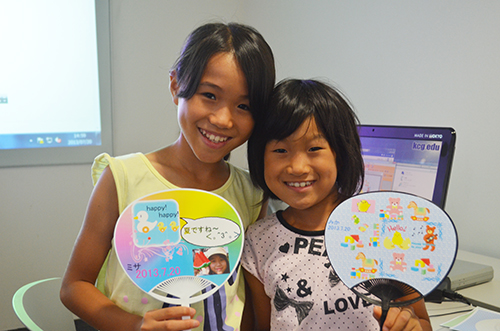 Only one fan has been completed in the world!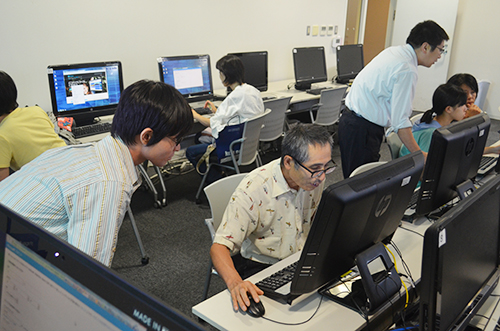 A wide range of people participated to make a Facebook debut