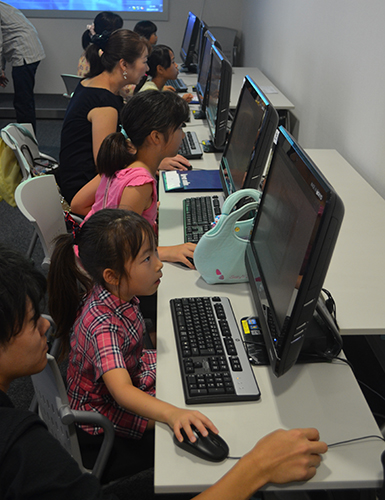 Many children participated in the event to make a memorable summer vacation gift.
On Saturday, July 20, the KCG Summer Festa 2013 IT workshop was held at the Kyoto Ekimae Satellite of The Kyoto College of Graduate Studies for Informatics (KCGI).Let's make original uchiwa!"and "Introduction to Social Media" were attended by many members of the public, who were able to experience the appeal of IT using the latest computers.
Let's make original fans!Now, the one and only fan in the world is ready! With careful guidance from KCGI faculty, staff, and students, the participating children and their parents created their own designs by manipulating illustrations and favorite photos to create a cool item to ward off the heat.
In "Introduction to Social Media," we will try "Facebook," a social media used not only for online interaction but also for study and business! Participants ranged from children to the elderly, and KCGI faculty and students provided detailed explanations from the very beginning.
KCG Summer Festa 2013
http://kcg.edu/summer-festa/2013/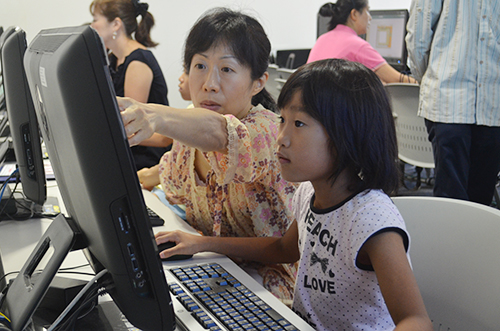 Parents and children work together to create a design.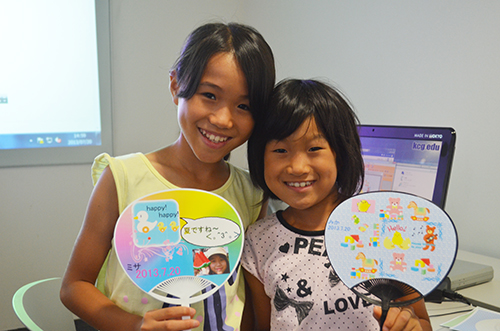 The one and only fan in the world is now complete!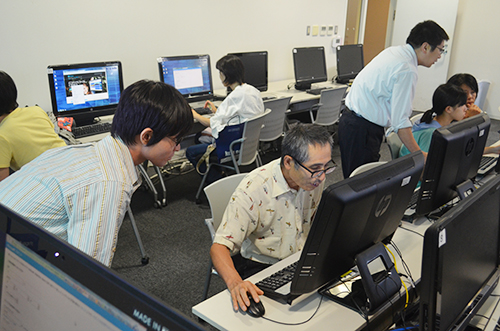 A wide range of people participated to make their Facebook debut.