KCGI student Impression (from Shanghai, China) was selected as the 2012 Honorary Friendship Ambassador of Kyoto Prefecture.Its main roles are participation in international events organized by the prefecture, support for international students, and Kyoto PR around the world such as China where I came from."I love historical Kyoto," says Ina, "I want to work hard as a bridge between Kyoto and China."
After graduating from a high school in Shanghai, he studied mass communication at schools in Singapore and Beijing. In April 2012, I entered KCGI.He is proficient in Japanese and English, and after studying for KCGI, he is interested in the database field.
Mr. Indo has visited Japan three times on a trip before and still loves the coin purse he bought when he stopped in Kyoto."In Kyoto, I like the Niwaji rock garden, the Takasegawa, and Kiyomizudera.I want more people to know more about my favorite Kyoto and my home country of China. "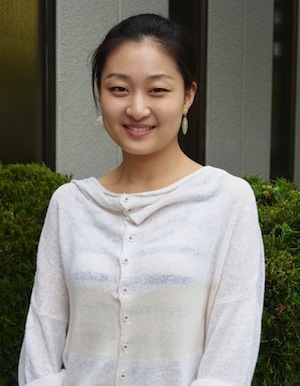 Censorship