KCGI student Ms. Inshu Qiao (from Shanghai, China) was selected as the 2012 Honorary Ambassador of Friendship for Kyoto Prefecture.The main roles of this group are to participate in internationalization events held by the prefectural government, to support international students, and to promote Kyoto in various parts of the world, including China, where they are from.I love Kyoto with its rich history," said In, "and I want to do my best to be a bridge between Kyoto and China.
After graduating from high school in Shanghai, Ms. In studied mass communication at schools in Singapore and Beijing, and after a year of Japanese language training, she enrolled at KCGI in April 2012, hoping to learn practical IT skills rather than theoretical ones.She is fluent in both Japanese and English, and since entering KCGI, she has been working hard every day on her IT studies, including an interest in the field of databases.
Mr. In has been to Japan on three previous trips and still uses the coin purse he bought when he stopped in Kyoto.In Kyoto, my favorites are the stone garden of Ninna-ji Temple, the Takasegawa River, and Kiyomizu-dera Temple.I want more people to know more about Kyoto, which I love, and about China, my home country," he said.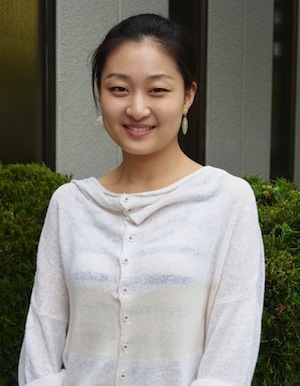 India-inked censorship