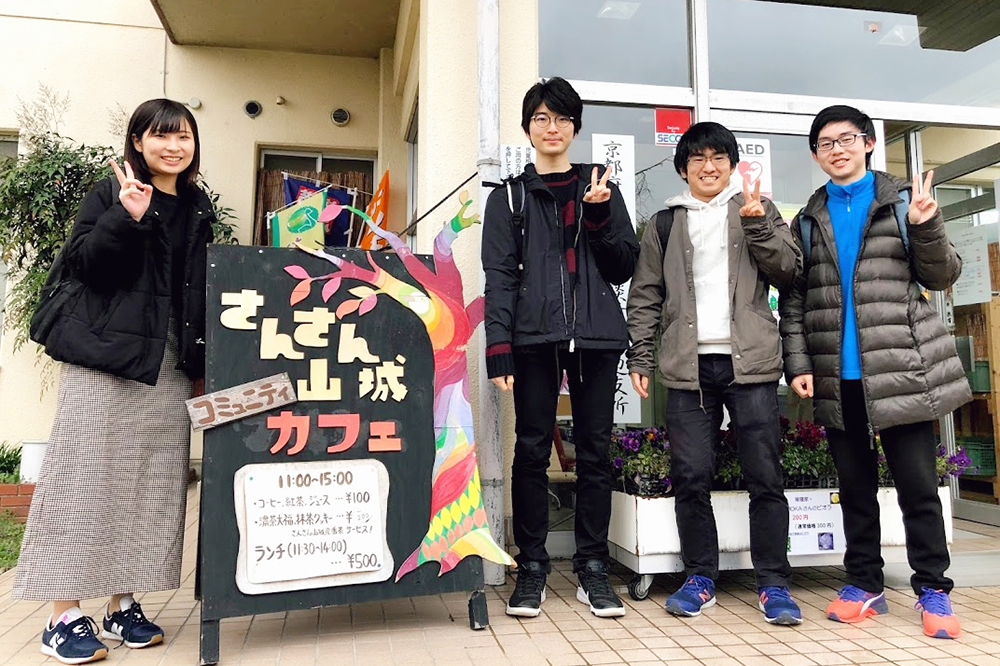 Ms. Jin (from Shanghai, China), a student at Kyoto Computer Guraduate Institute of Information Science (KCGI), who has been appointed as an honorary friendship ambassador of Kyoto Prefecture, participated in activities at the social welfare corporation "Sansan Yamashiro" (Yamashiro Labor Support Center) in Kyotanabe City as part of the prefecture's "Students x Region Linking Future Project.This project is a project in which students from within the prefecture participate in the activities of organizations that are working to solve regional issues, and report on and communicate the appeal of the organizations from the students' perspective.As a student of the university, Kim is meeting the expectations of the students by writing articles about her experiences and feelings, and communicating them in her own words.
The title of the article is "'Seeing is believing': San San Yamashiro's welfare experience".The NPOs visited Japan and reported on their visit, saying, "Compared to other developed countries, I felt that Japan's welfare society is very active.San San Yamashiro is also involved in various efforts to solve issues related to social welfare.There are also many elderly users.And everyone seems to be enjoying the work very much," he introduced.He added, "The biggest challenge in China in the 21st century, as in Japan, is the 'aging society.He also expressed his belief that "San San Yamashiro is a figure for China to emulate.
The main roles of the Honorary Friendship Ambassadors are to participate in internationalization promotion events held by the prefecture, to support international students, and to promote Kyoto in various parts of the world, including their home country of China.Kim was appointed in June 2019 and said, "I would like to participate in various events to promote the attractiveness of Kyoto, and do my best to serve as a bridge between Kyoto and China.I hope that many people in my hometown will learn more about Kyoto, which I love," he said.
After graduating from Shanghai Jianqiao Institute of Electronic Commerce, Ms. Jin entered KCGI, which has a partnership with her alma mater, in October 2018, hoping to learn about cutting-edge IT in Japan.While pursuing ERP consultant certification, he is also interested in the field of agricultural IT and studies hard every day.Since April 2019, he has been the student president of KCGI and actively participates off campus as a volunteer in various events organized by the prefectural and city governments, such as marathons.