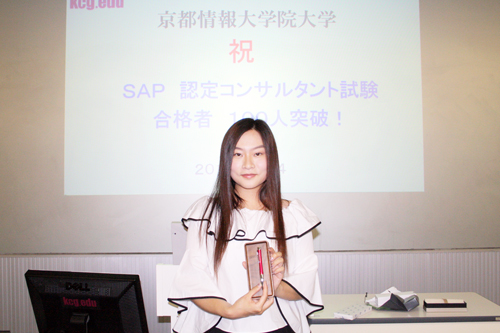 Mr. Jiaqing became the 100th person who passed the SAP certification test from KCGI
A total of 100 students from the Kyoto University of Information Studies (KCGI) who passed the ERP certification examination of SAP Germany.The 100th international student from China who passed the first pass in 2005 and June 6, 2017 was the 100th.In commemoration of this, on June 14th, KRCGI's classroom was attended by a student from the ERP program and a teacher in charge of ERP education attending a ceremony. It was.Souvenirs were given by SAP Japan President Fukuda Joe and handed over from Dr. Ueda.
Enterprise Resource Planning (ERP) is a planning method that improves management efficiency by optimizing the distribution of "people, goods, and money", which are the basic elements of corporate management. Since it is adopted by many global companies, the need for human resources with the company's ERP consultant qualification is increasing day by day.
ERP education for KCGI and Business IT courses is a powerful lineup of five experienced teachers, mainly Professor Ueda.From the first semester of admission, we will develop planned lectures and practical training, aiming to pass the SAP certification exam.As more and more companies are introducing SAP ERP in Japan, this ERP consultant qualification is the shortest passport for employment.All 100 successful applicants have been able to find jobs, and more than 20 people have been hired by some listed companies. They have been active as leaders in the IT field at domestic and overseas companies.KCGI is the only university that offers systematic SAP ERP education in Japan.We will continue to focus on SAP ERP education with the aim of becoming the 150th and 200th successful candidates.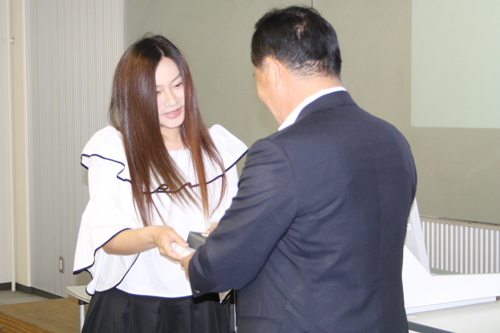 Mr. Kayo who receives a souvenir from Professor Harufumi Ueda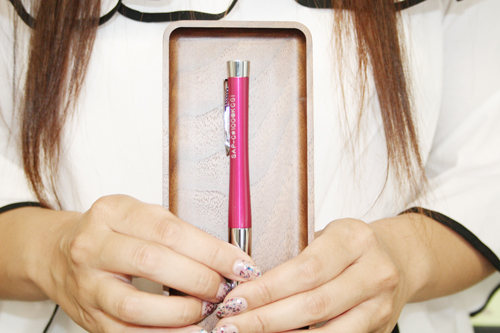 A custom-made ballpoint pen designed by Professor Ueda to commemorate 100 successful applicants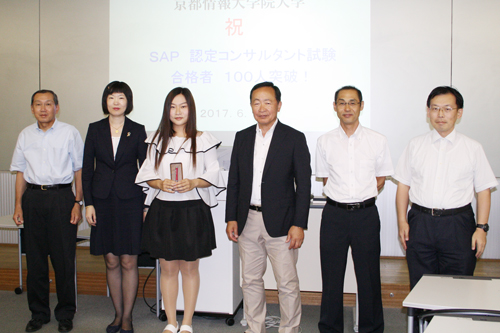 Commemorative photo with 5 teachers in charge of ERP program education at KCGI