The Kyoto 2012 Graduate School (KCGI) and Kyoto Computer Gakuin (KCG) 2012 Fall Entrance Ceremony was held on September 28 (Friday) at the Kyoto University of Information Science Kyoto University Hall. I took the first step.
First, Mr. Hiroshi Hasegawa, President of KCGI / KCG, gave a ceremony."In line with the 50th anniversary of our founding next year, we are standing at the beginning of new developments such as satellite deployment and dot Kyoto.I hope you will all be active as members of the University."We will create a wonderful school together."
Next, Toshihide Ibaraki, President of KCGI, said in a ceremony, "I hope to gain experience in knowing my own country and knowing other people's countries through exchanges with fellows from different countries and cultures." I spoke Hanamuke 's words.
As a result, a new student representative, Mr. Toki (Graduated from Dalian East Soft Information Technology Vocational School / Kyoto Japanese Language Training Center) said, "In an abundance of information, we can make effective use of them to create an ideal information society that is fair and open. To realize our mission.I will collaborate with many of my colleagues I meet at the University, and sometimes I will do my best as a rival. "
Congratulations to all new students.I pray that your student life will be fruitful.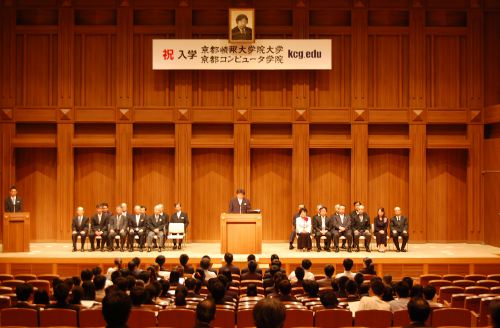 President Hasegawa giving a ceremony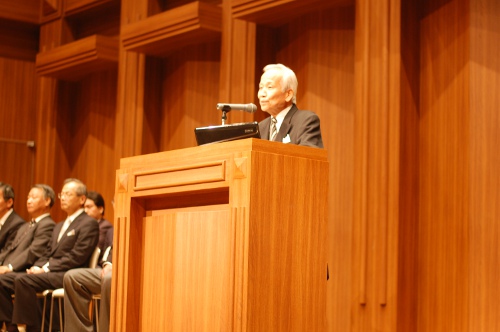 President Ibaraki sends Hanamuke's words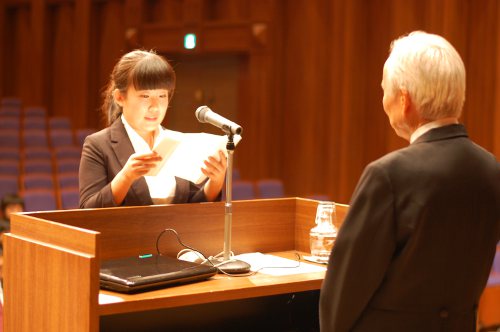 Toki-san, the new student representative