On Saturday, November 11, KCGI's Sapporo Satellite Student was held this year at the "Group Work Report Meeting" of the "Leadership Theory" held at The Kyoto College of Graduate Studies for Informatics (KCGI). However, we participated by simultaneous broadcast.
Leadership Theory is a lecture to learn about the essence of the behavior of a leader who can grasp and lead the entire organization in the midst of ever-changing technology.On this day, each group of several students made a presentation about the project they worked on, using videos and other materials.
The Sapporo Satellite gave a presentation on the theme of satellite introduction using video, which was applauded by the participants.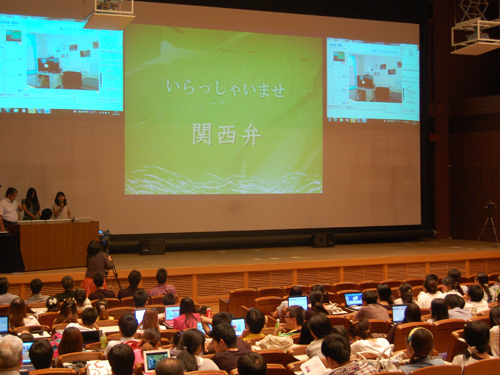 Group work debriefing session held via simultaneous broadcast from Sapporo Satellite