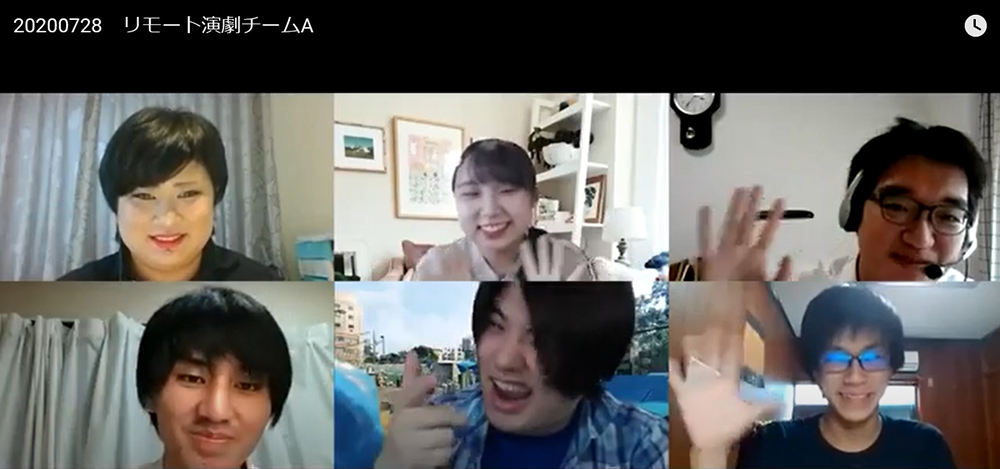 In the IT Voice Acting Course of the Information Processing Department at Kyoto Computer Gakuin (KCG), ten students are currently divided into two groups and under the guidance of their instructors and TAs, including Ms. Mika Ishikura, the advocate of this project, they are challenging a remote theatrical performance using the remote conference application Zoom.
The students will perform "zoom no numerals" ( https://www.youtube.com/watch?v=jgDsflXrz2A ), which was published this year by author Kengo Mizutani and has been shown and performed on YouTube, etc. It is a story of five colleagues who are involved in an urban legend during a remote meeting.
In the IT Voice Acting Course, students usually gather in a studio to practice their voices and tongues, and then rehearse and create their roles face-to-face, but this year, due to restrictions on campus, most of the students were unable to meet in person, and rehearsed online to create a single play.
Prior to the performance, Mr. Hasui strictly instructed the students that if they did not understand the script and background, they would not be able to play their roles and would show their true selves, and that their voices and facial expressions would change depending on whether or not they were aware of the intentions of the characters.
Mr. Kosuge, a first-year student in the IT Voice Acting Course, said, "This was my first experience with remote theater, and it was hard to practice because the screen was so small and it was hard to see the expressions on the faces on Zoom.
The IT Voice Actor Course was established in April 2014 to train voice actors who can make full use of computer technology, and in addition to basic training in voice and glide, students also take charge of hosting school events and dubbing works commissioned by other departments.