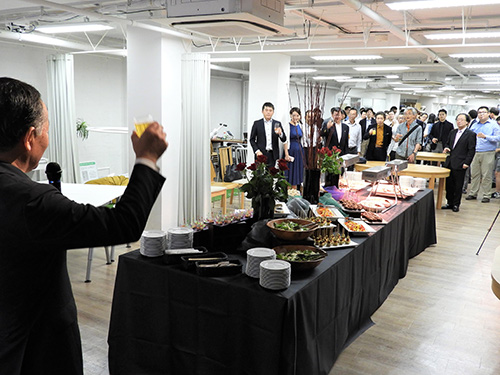 KCGGI Tokyo Satellite 55th Anniversary and KCGI 15th Anniversary Alumni Party.The beginning of a toast by Professor Harifumi Ueda (24 September 2018)
Alumni party in commemoration of the 55th anniversary of Kyoto Computer Gakuin (KCG) and 15th anniversary of KCGI was held on September 24, 2018 at Kyoto Satellite University (KCGI) Tokyo Satellite. Approx. 80 people, including KCGI graduates, attended and blossomed memories.
Greetings from alumni associations organized by KCG Group graduates and graduates and KCGI Tokyo Satellite Secretary General Akihiko Takeda, starting with a toast of Professor Kanji, Professor Ueda Harufumi Participating graduates and graduates enjoyed eating and drinking While warming up the old friendship."long time no see!""How have you been?"Was heard everywhere, and business talks flew in.Lastly, KCG's Prof. Tsutomu Maeda greeted him and concluded with a three-year-old song.
All of the participants are active in the IT-related central departments of large companies.Some people were starting up and expanding their business.The presence and power of the KCG Group, which boasts more than 40,000 graduates and graduates, can be seen steadily taking root in Tokyo and the Tokyo metropolitan area.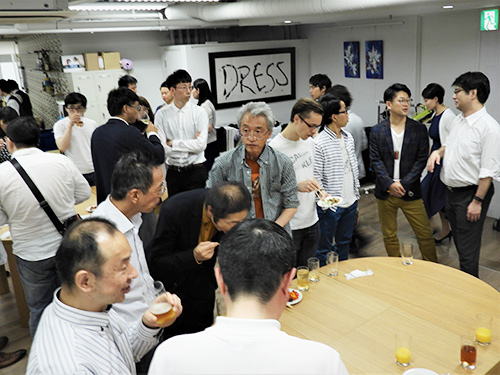 "long time no see!""How have you been?Etc. "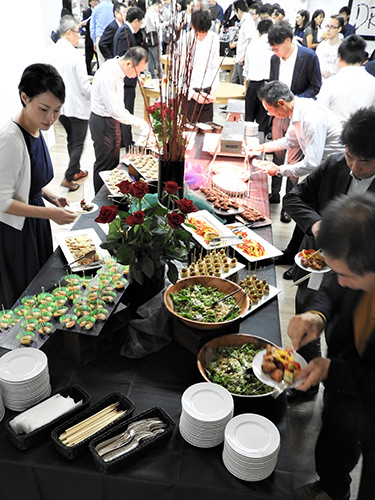 All participants are active in the IT-related central departments.Blossomed for business-related stories while enjoying eating and drinking