The 9th Kyoto International Student Sports Festival was held at Kyoto Prefectural Gymnasium on November 22, 2014, with elite participation from The Kyoto College of Graduate Studies for Informatics (KCGI), and refreshing with the support of KCGI colleagues and faculty members I sweated.The KCGI basketball team and Mr. Shuangqi Zhao won the individual table tennis championship.
The KCGI team, which won first place in its group competition in basketball, was also active in the final tournament.In the semifinals, they defeated the Ritsumeikan University team, and in the finals, they defeated the Kyoto University team.In table tennis, Wang Xianyan also won third place, and the performance of KCGI's international students was remarkable.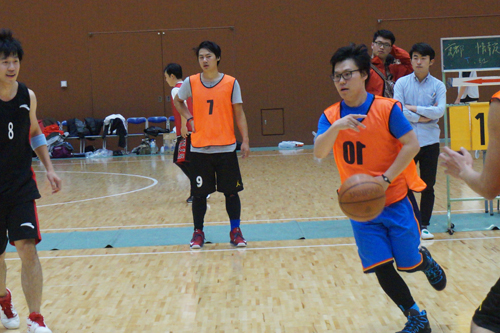 KCGI team in action at the basketball finals tournament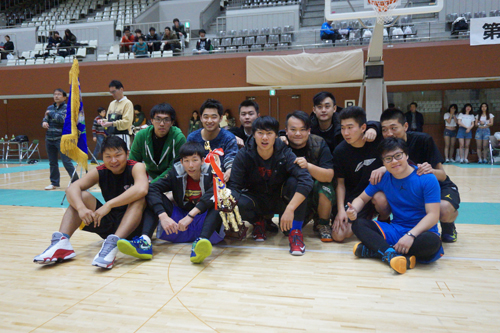 Commemorative photo after winning the championship in basketball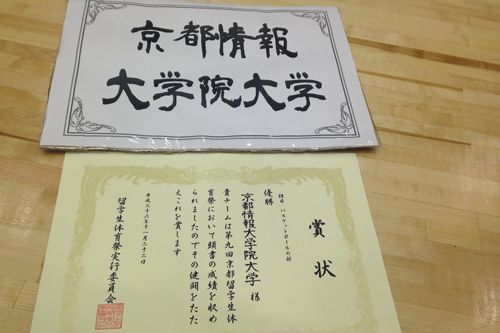 Certificate of Recognition presented to the KCGI team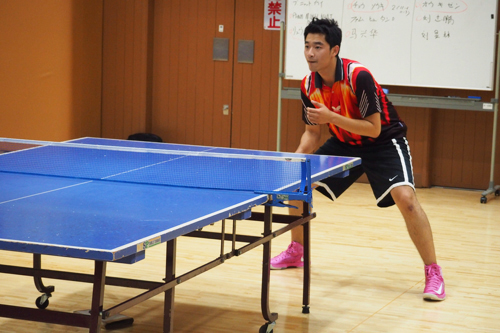 Mr. Zhao Shuangqi reached the top of the individual table tennis competition as well.