Welcome to our study house-The Kyoto College of Graduate Studies for Informatics (KCGI) Welcome party for students enrolled in October 2012 was held on September 25th (Tuesday) at Million Kan campus.New students, current students, and faculty members had a wonderful time together.
The welcome party was hosted by Mr. Takahara and other current students, who treated the new students to handmade inarizushi (sushi rice balls) and sandwiches.The new students who filled the hall looked unaccustomed at first, but gradually became familiar with each other and enjoyed talking with current students and professors, including President Toshihide Ibaraki.
The lecture will start as soon as next Monday.I hope you will be able to acquire practical IT and management knowledge at KCGI and become a highly-skilled professional.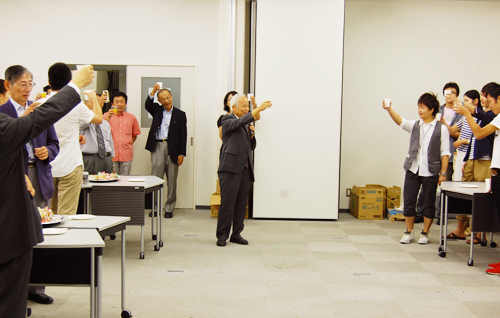 A toast was made by President Ibaraki.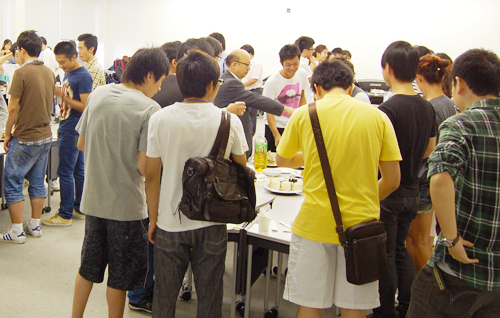 The venue was filled with new students.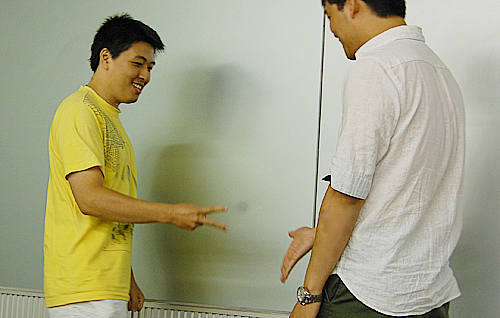 Luxury prizes (?)There was also a rock-paper-scissors tournament to win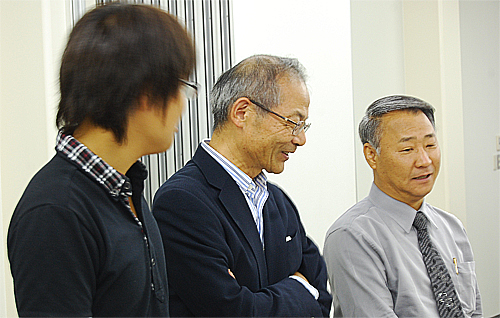 Talking with Professors 1 (Right: Prof. Noboru Takahiro, Center: Vice President Shigeru Eiboh)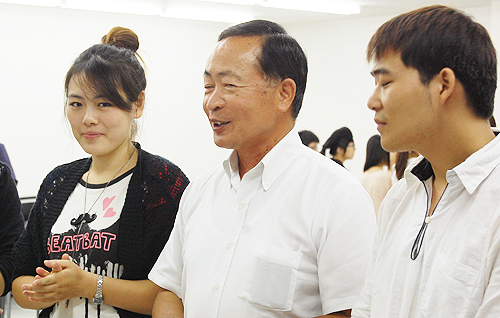 Talking with Teachers 2 (Prof. Harufumi Ueda)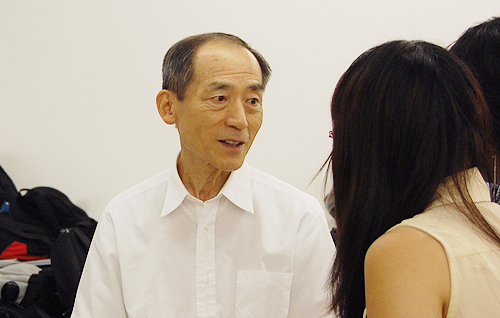 Talking with Teachers 3 (Professor Katsumasa Watanabe)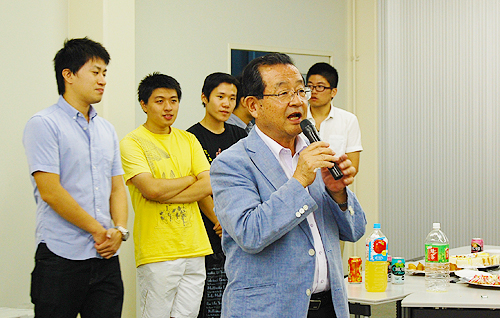 Vice-President Yoichi Terashita delivers the closing address