Welcome to our study house-Kyoto Information Graduate University (KCGI) Welcome party for students enrolled in October 2012 was held on September 25th (Tuesday) at Million Kan campus.New students, current students and faculty members spent a great time together.
The welcome party was organized by students such as Daigo Takahara, who welcomed new students with handmade students and sandwiches.The freshmen who filled the venue had an unfamiliar expression at first, but gradually became familiar and enjoyed talking with current students and the teachers including President Toshihide Ibaraki.
The lecture will begin immediately next Monday.I would like KCGI to acquire practical IT and management knowledge firmly and walk the path to advanced professionals.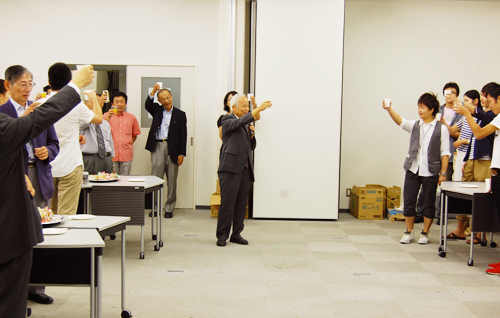 Toast with President Ibaraki's voice.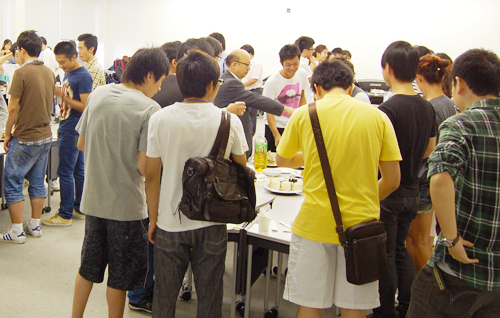 New students who filled the venue.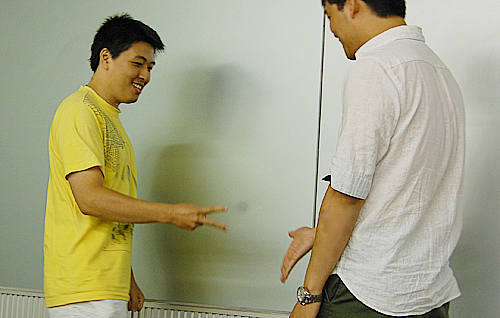 Luxurious prize (?) There was a Janken tournament.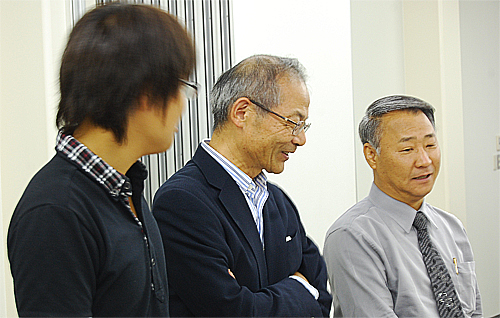 Talk with teachers 1 (right, Professor Noboru Takahiro, Chuo, Vice President Shigeru Eiho)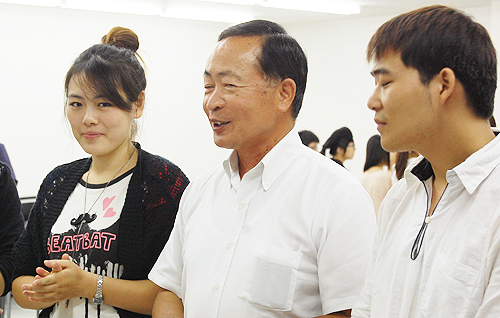 Talking with teachers 2 (Professor Harufumi Ueda)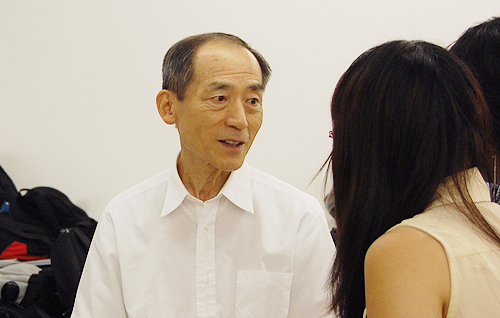 Talking with teachers 3 (Prof. Katsumasa Watanabe)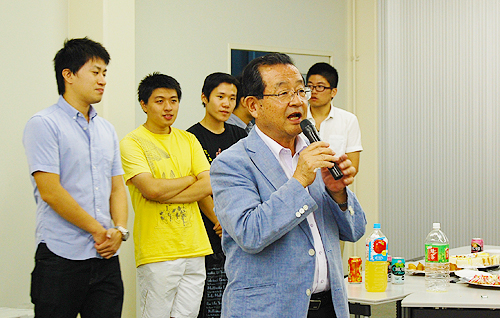 Vice President Yoichi Terashita giving a closing speech