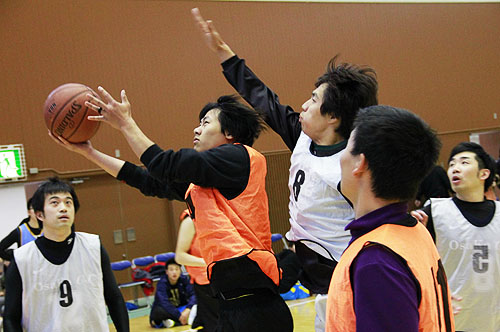 The 8th Kyoto International Student Sports Festival was held on December 7 at the Kyoto Prefectural Gymnasium (Shimadzu Arena Kyoto).The Kyoto College of Graduate Studies for Informatics (KCGI), Kyoto Computer Gakuin (KCG) International students also participated in several competitions and played an active role, such as the victory of Mr. Sosang.
In the individual table tennis tournament, Mr. Jian Zheng, who completed the course in September this year, took the second place and dominated the top ranking.In basketball, our team lost in the preliminary round because our first game was against the team that won the championship, but the students united and left the venue with the spirit of never giving up until the end, and vowed to do their best again next year.In addition, students also participated in badminton matches.
We didn't make it to the finals, but we fought through to the end.
Photo by.
Mr. Zhong Feng, a student at Kyoto Computer Gakuin Rakuhoku School
Mr. Hae-Wook Park, 1st year student, Kyoto Institute of Information